This article is more than 1 year old
332M Kick Ass pirates get asses kicked by scareware ass-kickers
Welcome to internet technical support. Please give us your computer
The world's most popular pirate torrent site KickAss Torrents is serving scareware advertising, helping dodgy call centre operators con users into handing over remote access to their machines.
KickAss Torrents gained the top spot among movie, TV, and software pirates after the temporary scuppering of the Pirate Bay, which spawned multiple mirrors and dispersed visitors.
ranked62 According to SimilarWeb KickAss Torrents is attracting some 332.5 million visitors a month. The Pirate Bay's major .la mirror brings 72.7 million visitors.
Popup ads on the torrent site at the time of writing are throwing mimicked blue screen of death pages that warn would-be pirates that their credit cards, passwords, and photos could be compromised due to unspecified security threats.
Vulture South called the phone number listed on the ad: its IP location suggested the call centre uses virtual numbers localised to target victims.
An operator with an accent from the sub continent answered claiming to be from 'technical support'.
KickAss Torrents has been contacted for comment.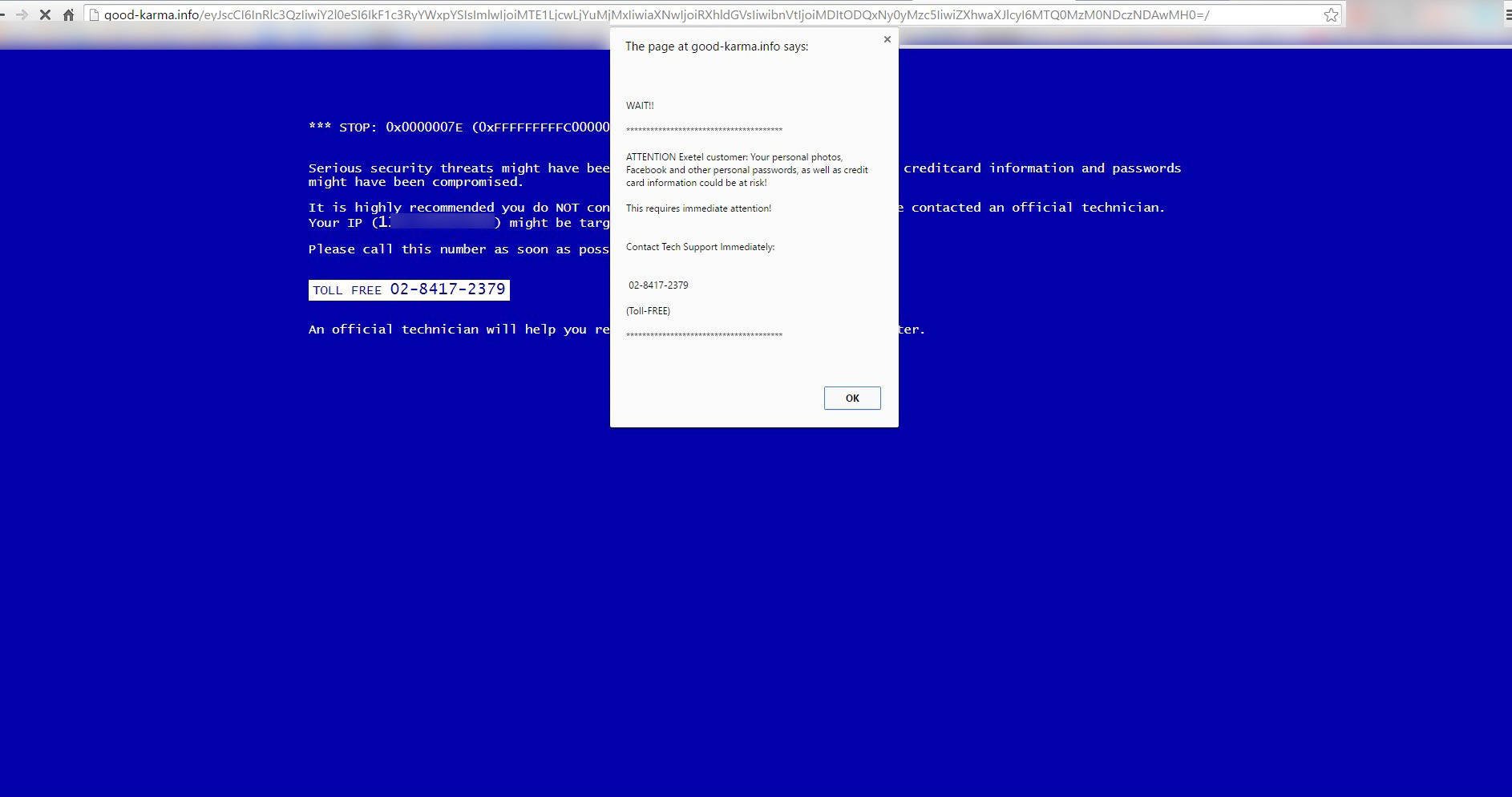 The fake advertisment.
The operator then tried to convince this reporter into downloading and running the Supremo remote desktop protocol client and providing him access.
These scammers will typically fire up the command interface and run a benign command claiming that the returned data is evidence of infection.
The operator told this reporter he was a member of a technical support team for an internet security company.
He hung up after this reporter told him the gig was up and offered money in order to provide information on his company.
The malicious ad is tied to the Who-IS-protected domain good-karma.info, registered in Panama and home to a variety of scam giveaways. ®