EMC/DSSD swallows Graphite Systems, begins technology digest
Patents and people could have prompted the buy
EMC's DSSD unit bought a stealth-mode startup developing an ultra-high performance flash array in August this year.
DSSD is developing a flash array connected to servers via a high-speed NVMe fabric interconnect operating at PCIe buys speed, and with the flash logically resident in the accessing servers' memory address space.
We knew EMC/DSSD had hired Graphite Systems' SVP engineering, Kevin Rowett, to be its veep for hardware engineering, but not that EMC/DSSD had bought the entire startup as well.
Graphite Systems was developing a server/flash array system with low latency and high throughput using some proprietary FPGA hardware components and its own software.
It was co-founded in April 2012 by Mark Himmelstein, ex-CTO at data protection vendor Quantum, and Frederic Roy Carlson, who was its CTO. Himmelstein was veep of products and became CTO in April 2015, six months before EMC/DSSD bought it in August 2015.
The CEO was Pete Foley, according to Crunchbase, but his LinkedIn profile says he was board chairman at Graphite from April 12 to its purchase by EMC, and says he is an angel investor.
The startup received just $1.5m funding in a single round in May 2012, which is not a lot by today's standards. It applied for a couple of patents concerning multiprocessor systems with independent direct access to bulk solid state memory resources.
Ten terabytes of solid state memory is mentioned in filing number US 20140304460 A1 and "each central processing unit directly accesses solid state memory resources without swapping solid state memory contents into main memory".
The patent filings mention scaling to petabyte levels.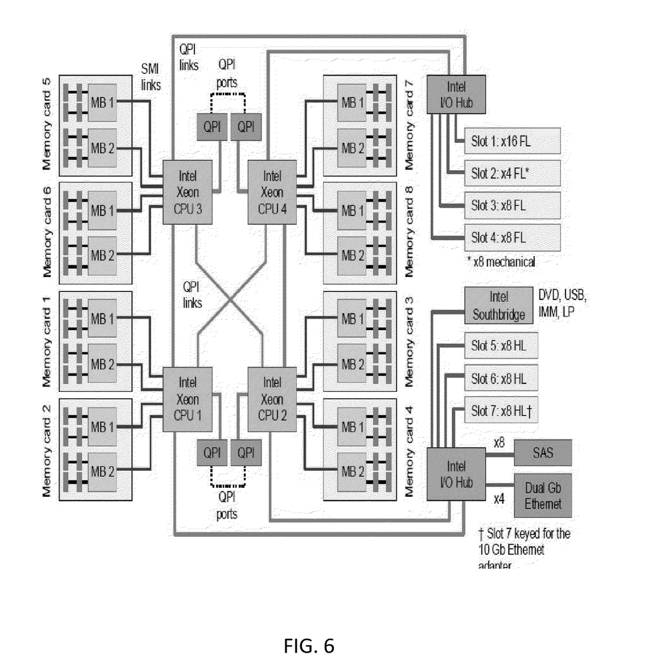 A Graphite Systems patent filing diagram
The system will "implement a cost-effective architecture that efficiently creates a very large, shared memory [and] exploit low cost solid-state devices, thereby providing "Flash As Memory™ ... the solid-state devices (e.g., flash memory chips) have addresses in the processor's memory space. Thus, the processor can directly access data in "flash memory" without first having to swap it into its main memory".
Wear-levelling is done at the system level and not the individual SSD level. This all seems to overlap quite strongly with what we know of DSSD's technology.
With the DSSD product announcement expected in the next 6-12 months the Graphite Systems acquisition seems a late-stage purchase and we think it was made for a combination of people and technology. As and when we find out more we'll say more. ®