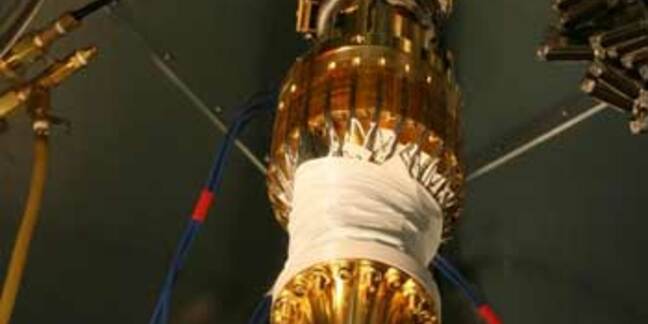 NASA and Google have signed a seven-year deal with D-Wave Systems to install its new 1,000 qubit processor machines.
Google, NASA and the Universities Space Research Association (USRA) will use the systems in their collaborating testing of quantum computing in artificial intelligence and machine learning. The machines have nearly doubled the number of quibits of D-Wave's previous systems.
Since 2013, boffins at the three organisations have been using D-Wave's systems to test speech recognition, planning and scheduling, air-traffic management and robotic missions to other planets.
D-Wave describes itself as the "world's first quantum computing company". However, last year the company disputed claims in an academic paper that its systems aren't reliably faster than more-conventional computing systems.
D-Wave chief executive Vern Brownell described the deal as "the largest order in D-Wave's history".
Eugene Tu, centre director at NASA's Ames Research Centre, said: "Through research at NASA Ames, we hope to demonstrate that quantum computing and quantum algorithms may someday dramatically improve our ability to solve difficult optimization problems for missions in aeronautics, Earth and space sciences, and space exploration."
"The availability of increasingly more powerful quantum systems are key to achieving these goals, and work is now underway with D-Wave's latest technology," he added.
David Bell, director at USRA's Research Institute for Advanced Computer Science, said: "Our collaboration with Google and NASA enables the university community to access the most cutting edge area of computing research today, namely quantum computing.
"At USRA, we are excited to see the diversity of research that will result by having universities and other research organizations from around the world conduct research using each generation of D-Wave systems." ®
Sponsored: Ransomware has gone nuclear