Don't know what I was waiting for
As before, real-time digital stabilisation and optional continuous autofocus let you grab steady hand-held shots that would need a fancy rig and at least one experienced operator to pull off with professional cameras. The catch is that you wouldn't want to try to colour-grade the footage – the codec is noisy enough without pushing it any further.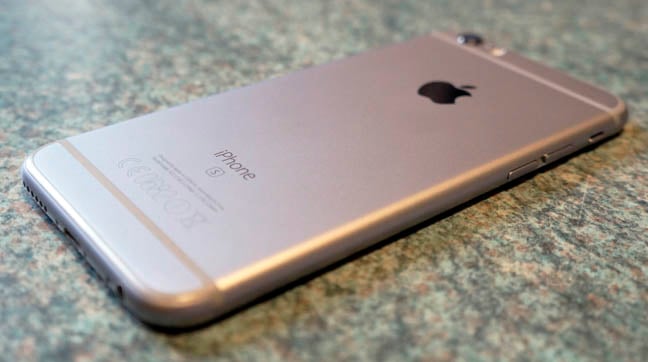 You can now record video at 4K resolution (3840x2160), but at about 375MB per minute, it's a storage-heavy way to keep your memories. Reverting to 1080p Full HD is still an option. Slow motion remains limited to lower resolutions but works very well, given enough light
As long as you can get the shot in camera, which realistically means outdoors, it's impressive. The optical image stabilisation introduced on the 6 Plus can now be used for video on the 6s Plus, getting you closer to the 5-axis in-body stabilisation of an Olympus EM5 MkII or Sony a7R II. That's one reason to choose the Plus; there are few others except the size.
Both models now have 2GB of RAM, a specification that Apple prefers not to talk about but does affect the speed of switching between web pages and apps, as well as limiting performance in demanding third-party software.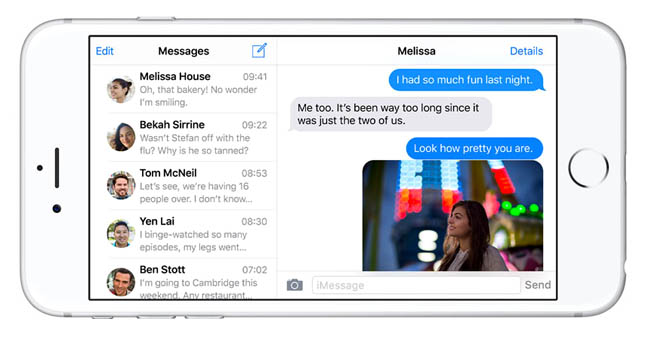 Apps such as Mail and iCal have been optimised to work in landscape mode on the 6s Plus
The A9 processor continues the trend of Apple upgrading its mobile devices' performance more than anyone really needed, not only beating the likes of Nvidia's Tegra K1, Qualcomm's Snapdragon 805 and Samsung's Exynos 7 series, but doing so with just two cores, meaning more tasks get the full benefit. The next generation of rivals, including the Exynos M1, won't let it rest long on its laurels.
If iPhones now have permission to get thicker, we might see longer battery life in the future. For now, Apple giveth and Apple taketh away: the A9 and iOS 9 achieve some efficiency gains, but the taptic engine leaves a sliver less battery space, so capacity is lower. Overall, you're promised the same ten hours on 3G/4G or 11 on Wi-Fi with the 6s, 12 hours either way with the 6s Plus.
For me, that doesn't often add up to a full day without finding a socket, but your mileage may vary.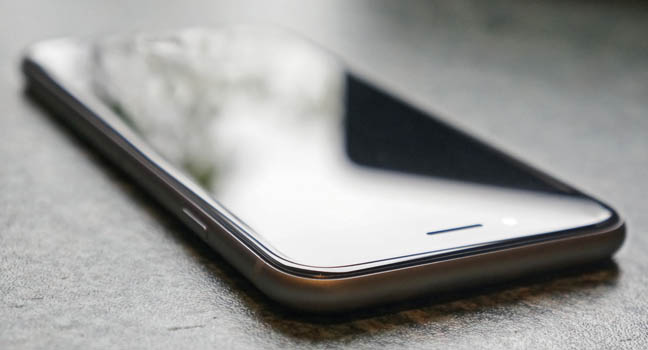 Has Apple reached peak skinny, meaning it might begin to fatten up for endurance benefits?
The Reg Verdict
It's notable that the iPhone 6s' Geekbench scores for both single and multi-core are in the same ballpark as the current 12in MacBook. That observation is as likely to kick off a debate about whether Core M laptops should even be considered desktop-class as it is to inspire admiration of the 6s.
But still, we're now using phones with the performance of current PCs, not PCs five years ago, or Cray supercomputers in 1975, or some other weaselly comparison.
Mooching around iOS 9, the 6s does feel even snappier than the 6, though there wasn't a lot of room for improvement, and Touch ID is almost quick enough to feel as if pressing the Home button brings up the home screen, rather than initiating a two-step process.
iPhone 6 users on 24-month contracts should have no particular pangs, but the new cameras make the 6s and 6s Plus even more attractive at the same launch price: £539 for 16GB or £619 for a more sensible 64GB (there's still no card slot for expansion), £619 or £699 respectively for the larger model.
The 6 and 6 Plus remain on sale from £459, and the 5s from £379. 3D Touch, despite its feet of clay, does add convenience and along with iOS 9, there's just about enough here to keep Apple relevant for another year. Tick, tock. ®

iPhone 6s and 6s Plus: Harder, faster and they'll give you a buzz
Apple iPhone gets a revamp with an A9 processor, 2GB of RAM and 3D Touch tech for single-handed use convenience
Price:
£539 (16GB), £619 (64GB), £699 (128GB) RRP