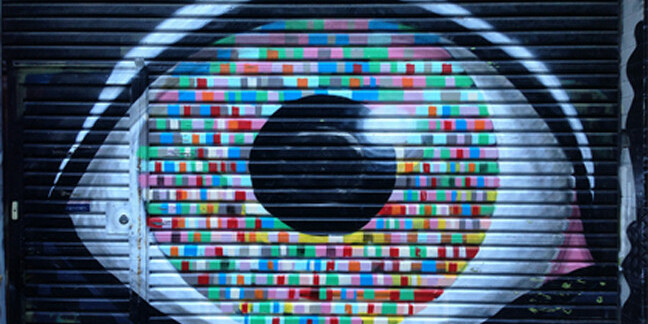 One-time NBN CTO Gary McLaren called out his former employer on Twitter yesterday following a request for proposal that hinted at plans for deep packet inspection.
A report in this morning's Communications Day quotes McLaren, who tweeted: "so much for being a Layer 2 network."
@jxeeno @NBN_Australia So much for being a Layer 2 only network!

— Gary McLaren (@gmclwill) September 29, 2015
"Deep packet inspection at the wholesale level is setting a very concerning precedent for the NBN model. So much for Net Neutrality," he added in a later Tweet.
At first NBN wheeled out a spokescritter to respond. Andrew Sholl replied to McLaren: "This relates to the long term satellite service and ensuring that all users get a fair go."
@jxeeno @gmclwill No it doesn't. This relates to the long term satellite service and ensuring that all users get a fair go @NBN_Australia

— Andrew Sholl (@andrewsholl) September 29, 2015
Later the organisation issued a more formal media statement, saying the deep packet inspection capability is to identify satellite users who exceeded their fair use conditions.
The company's Sky Muster satellite is atop a bloody big rocket at the Arianspace launch facility in French Guiana waiting for someone to light the blue touch-paper, and when commissioned, it will considerably relieve the bandwidth problems that have plagued the satellite service.
In the original request for information, nbnTM said it was looking for "a deep packet inspection system that would work at national scale across different network segments and technologies".
As well as network management, deep packet inspection is used around the world by governments for surveillance and censorship. Network companies use it to police user activity and in some cases to inject targeted advertising. It is also used as a way to discriminate between different types of internet traffic — something that goes against the ideas of net neutrality, where all kinds of traffic are treated equally. In Australia, Telstra has used the technology to shape bit-torrents.
McLaren now works as CTO for the Hong Kong Broadband Network, and has been a trenchant critic of the post-FTTH NBN. ®
Sponsored: Webcast: Ransomware has gone nuclear