This article is more than 1 year old
Apple files patent for long-rumoured iRing-type bling
First dibs on calling integrated camera the iOfSauron
The long-rumoured iRing might not be a myth after all. Apple has just applied for a patent on "Devices and Methods for a Ring Computing Device".
The iRing does for the Apple Watch what the Apple Watch does for the iPhone. The next step must be smart earrings, which were a 2000 vision from Orange.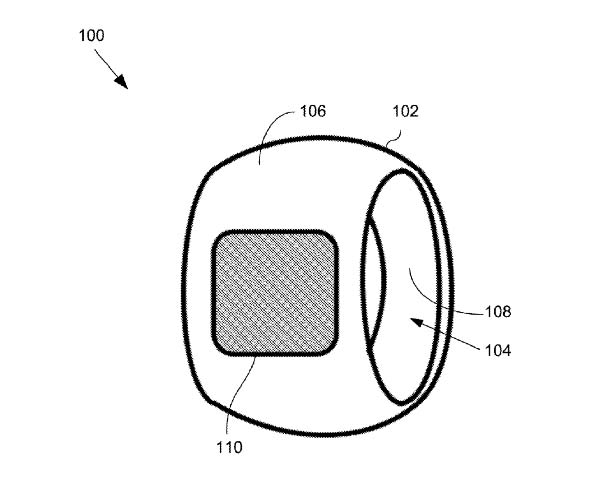 The illustration from the patent looks like something from the Godfather films
According to the filing, the Apple iRing is:
A wearable ring device comprising: an annular member defining an aperture therethrough that is sized for receipt therein of a first finger of a user; a computer processor housed in the annular member; a touchscreen electrically connected to the computer processor and disposed at least partially at an outer peripheral surface of the annular member, wherein the touchscreen is configured to receive input from a second finger of the user; a wireless transceiver electrically connected to the computer processor and configured to communicate with at least one external electronic device; and a rechargeable power source for supplying power to the touchscreen, wireless transceiver, and computer processor.
What this means is that it's got touch-sensitive surfaces, motion trackers for gesture recognition, a microphone and a camera. Suggested uses are as a mouse replacement for a tablet and control of a television. It might also have a biometric sensor – and a lot can be done with a standard camera module – and NFC.
As ever with patents, the text is phrased in the broadest possible terms, suggesting features such as voice commands, wireless charging (perhaps charging from a steering wheel) and handwriting recognition.
The patent application has very little detail on the technologies which might be employed to make it work, reading instead like a laundry list of things which might be incorporated so that Cupertino can cover as many bases as possible. ®