Listicle Clickbait Special BlackBerry wants you to know that the BlackBerry 10 (BB10) isn't dead. But beyond receiving essential maintenance, it simply isn't a priority for BlackBerry, which boasts that it now has over 50 per cent of its staff in software and sales jobs.
"We have two confirmed new releases, 10.3.3 and 10.3.4, on the roadmap. These releases will further emphasise security and privacy and maintain BB10 as the industry's most secure device platform," CEO John Chen told analysts on Friday [transcript].
It's hard to argue the logic behind the corporate resource allocation.
BlackBerry 10 is deemed essential by heads of state, CEOs, and anyone visiting China for business, because of its security features. Name another platform which boots in secure mode and cryptographically verifies each component as it loads, using the ARM silicon's security features (see 5-5 here (PDF)).
There are other "secure phones", and some of these have aped BlackBerry's work/personal partitioning and signed communications – but not so comprehensively.
Yet no matter how much people say they care about privacy and security, (or insist that they do on the internets), in practice, they just don't put their money where their mouths are.
The same goes for wishing "there was more platform diversity", giving consumers choice from the iOS and Android duopoly. And then choosing an iPhone or a 'droid. By the way, there are fewer than 10 million active BB10 devices out in the wild.
So, here are the Five Things That Doomed BlackBerry 10. Some are only obvious in retrospect. Others are painful to acknowledge.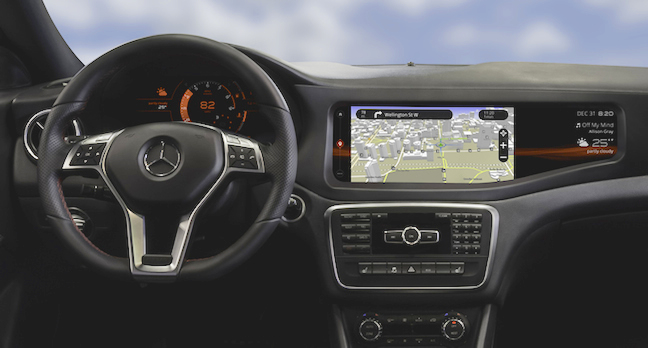 While QNX powered cars and slot machines, it had no mobile heritage
5. Techies made the choice, and QNX wasn't the right one
Mike Lazaridis was an electrical engineering student when he co-founded RIM in 1984. His resourcefulness kept the tiny company going for a decade before it made its first modem, and it was the vision of Lazaridis that foresaw that mobile data comms needed a three-part, end-to-end solution (server, wireless protocols and client) to work well.
RIM ended up building all three. However, the cumbersome Java-based OS wasn't up to handling a modern phone.
Engineers do it right, and to an engineer, the embedded control system QNX was the best choice on the market. But while QNX powered cars, nuclear power stations and slot machines, it had no mobile heritage. It wasn't a mobile OS.
A modern mobile OS needed a lot of work to bring it up to speed: fundamentals such as the signalling stacks, middleware such as a graphics compositor, APIs for motion sensors and GPS. RIM had spent much of the Noughties denying it needed to include things. RIM was starting late, and choosing QNX would mean its modern successor to BlackBerry OS would be very late indeed.
And being late matters. In a globalised technology industry, hundreds of smaller industries, and their own supply chains, all line themselves up alongside the winners. Being late and going it alone is suicidal. Ask Nokia: it envisaged a 'computer first, phone second world' as far back as 2002, when it started Linux development, and devoted billions to being sure it would be competitive when this world came about. But consumers and industry had already anointed a second platform.
Similar topics