This article is more than 1 year old
Asus ZenPad 10 Z300C: Cheap tab, dock combo you can turn up to 11
It's all about the bass. And the treble. And the volume
Review If you want a top-notch Android tablet and keyboard package, buy the Sony Xperia Z4 Tablet. It's very good. But at £499 it's also very expensive. If money is tight, Asus can now offer you a superficially not dissimilar package for two hundred quid. That £300 saving suggests some major compromises, so is the Asus a bargain alternative or just a cheap knock-off?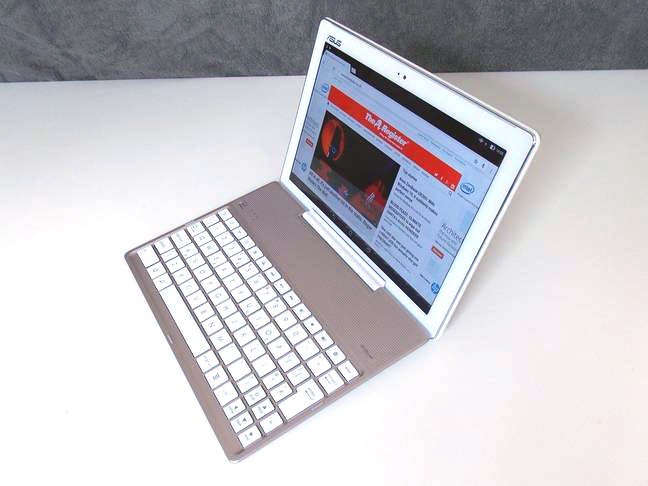 Tablet and dock for £200 is a good deal, but how has Asus saved £300 over the Sony equivalent?
Let's get the bad news out of the way first. The ZenPad has a 10.1-inch screen display with an 800 x 1280-pixel resolution. That equates to 149dpi. In an era when £100 will buy a Tesco Hudl tablet with a crisp 273dpi, 8.3-inch screen and budget smartphones costing little more boast 5-inch 720 x 1280 294dpi panels, the ZenPad's display can sometimes look rather fuzzy.
In other ways, the ZenPad's IPS screen is more on the money: colours are vibrant, viewing angles are robust and contrast levels impressive. The screen cover is made from good old Gorilla Glass and has an effective oleophobic coating.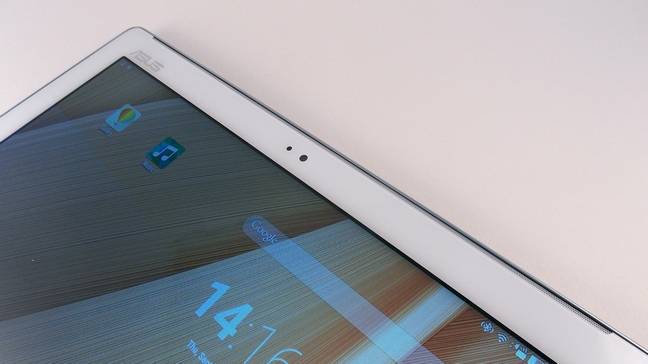 The screen is a bit low-res but covered in Gorilla Glass. Cameras front and back but both are pretty awful
The second bit of bad news is in regards to the SoC inside the ZenPad 10. It's one of Intel's new Silvermount x3 "SoFIA" (for (S)mart (o)r (F)eature phone with (I)ntel (A)rchitecture) Atom components. Called the C3200 it's a Wi-Fi-only version of the C3230RK and consists of a quad-core 1.1GHz processor, Mali T450 GPU and 2GB of RAM.
Actually, I wouldn't swear to that 1.1GHz bit. That's what the information supplied by Asus says. According to Intel the chip can run at 1.2GHz, while according to all the test apps I installed the best it can do is 900MHz. This underclocking is most likely tinkering by Asus to extend the battery life.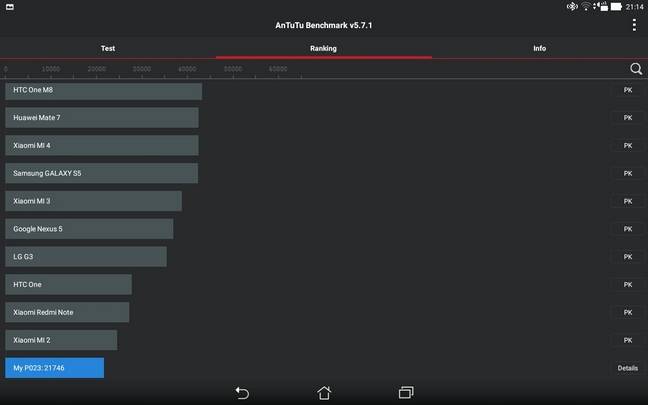 Intel SoC is a bit of a mongrel. Co-developed with Rockchip and made in TSMC's foundry, performance is nothing more than adequate
The C3200 is odd in other ways too. It was co-developed with Rockchip and is actually made by TSMC (using a 28nm process) rather than Intel. And it has an ARM Holdings-designed GPU. Its mongrel, budget origins are reflected in some pretty humdrum benchmark results.
The AnTuTu app returned an average score of 22,000 which is low by modern standards. 3DMark's Ice Storm test was similarly unflattering: the score of 4,600 is about what you'd expect from a Snapdragon 615-powered device.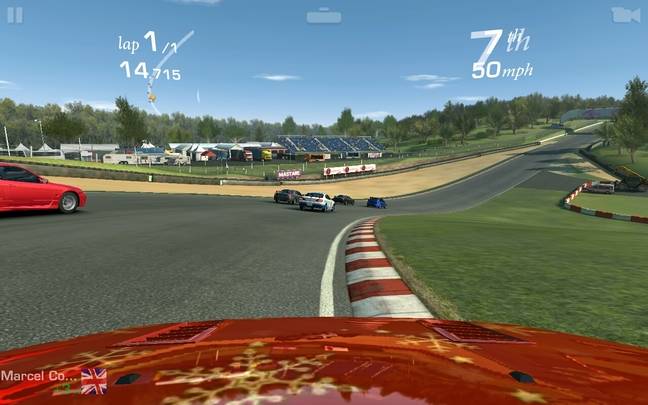 Graphics benchmark scores are nothing to hold a parade about but games such as Real Racing 3 and Modern Combat 5 will run
Synthetic bench test results to one side, the ZenPad still managed to play games like Modern Combat 5 and Real Racing 3 smoothly and the UI never felt less than fluid, even if not lightning-fast. There were no overheating issues to report either.