This article is more than 1 year old
WIN a 6TB Western Digital Black hard drive with El Reg
Pop a cap on this WTF snap
Caption Competition The witticisms keep flooding in for our biblical-looking chap, who provided "divine" inspiration for a great collection of captions from readers.
All the entries were given a chance at winning the Western Digital Black 6TB hard drive that's up for grabs. There were quite a few regular contributors in the top 10.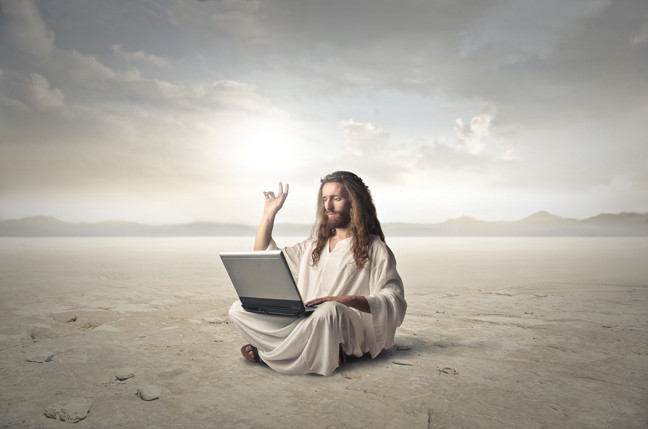 Here is the top 10, with
i steal your leccy getting in two captions, not bad for nearly 300 entries. Last week's winner, Tromos, came close to making it a double with "Moses took all the tablets, so I had to settle for a laptop."
Adam Jarvis: "Keeps defaulting to booting into Linux. Do I look like a Linux fan or something?"
adnim: "Hold on a minute dad, just let me finish this level."
Andrew Jones 2: "Hold on Dad, someone is wrong on the internet and I must correct them."
Evoflash: "Mass storage? does it keep the sermon too?"
Frumious Bandersnatch: "The Bible never explained what Jesus actually got up to in his 40 years in the desert."
i steal your leccy: "Halo or carpentry...Halo it is."
i steal your leccy: "NOOO, i DON'T want to install the ASK Toolbar!!"
lek: "Even with following guides on the internet, Jesus never could get that Vulcan greeting right."
Phil O'Sophical: "Noah wants a private cloud? I'll show him clouds."
But the winner is :bigp2: "Nope, still not getting it. Can someone come over and explain pointers to me?"
The truth is no one is ever going to be able to explain pointers - you just have to experience it for yourself, which sets the right religious overtones. Bigp2 will get the deity of the Western Digital range of drives aimed at the desktop market: the newly launched 6TB Black, the fastest of the lot.
This is the top-of-the-range WD drive with a 128MB cache, sustained data rate of 600MB/s, StableTrac to cope with vibrations caused from the sub-woofer in a hardcore gaming system, and dual processors.
The drive has a SATA interface and the well-established Ramp Load technology which parks the heads off the disk surface to prevent stiction, and Advanced Format Technology which uses eight 512 byte logical sectors in one 4096 byte physical sector
Want one? Course you do. So get to work and say something funny about this: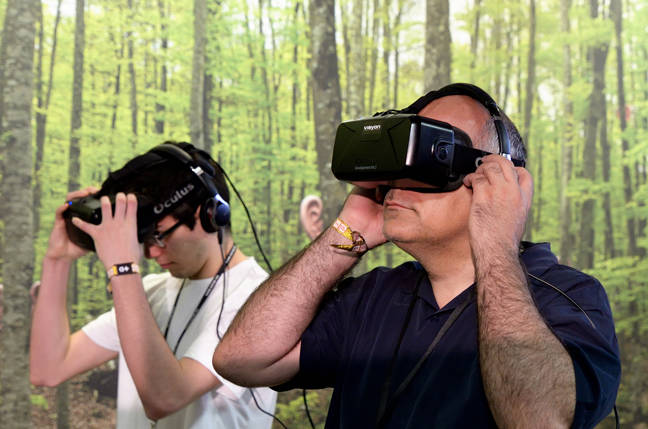 Christian Bertrand / Shutterstock.com
Please try to keep it SFW, but applicable to the content. If you want to be considered, please don't hide as an anonymous coward, and if you win we'll need a UK mailing address. We'll look at how many upvotes comments get and then ignore that and pick the one we like anyway. If you want to find out more about the drive, you can check out the Western Digital website, and if you fall into the "I never win anything" or are just pants at captions you could always buy one. Or you could just go to look to see how cheap we are with our prizes. ®