This article is more than 1 year old
Hyundai i30 Turbo: Softly, softly, catchee Audi
Elegant warm hatch edges Hyundai closer to greatness
Vulture at the Wheel When The Reg went for a spin in the Hyundai ix35 Fuel Cell, one of the most common reactions we got was "who knew the Koreans would be leading the field in this sort of tech!"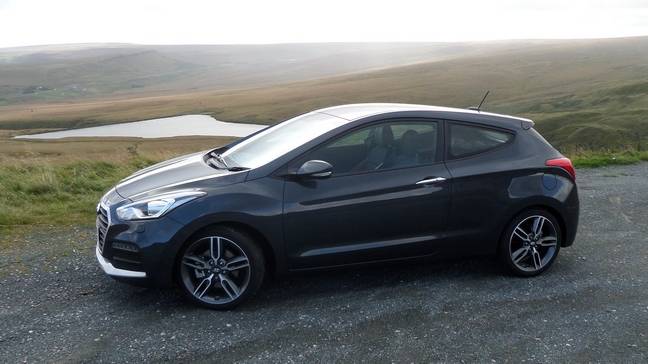 Surprisingly nice to drive, surprisingly nice to look at. The Hyundai i30 Turbo is just surprisingly nice
Indeed. A decade and a half ago, the best you could get from Hyundai and Kia was still pretty grim. Cars you bought because of their low price and long warranty and for absolutely no other reason.
How times have changed. But can the Koreans really match the best that Europe has to offer? Hot hatches are a good place to look for an answer. From the VW Golf GTI to the Honda Civic Type R and the Ford Focus ST there are a lot of very good fast hatchbacks on the market from car makers who know a thing or three about getting between A and B rapidly with some shopping. Can this Hyundai hold its own in such company?
To be fair the i30 is more a warm hatch than a hot one. The i30's 1.6l turbo four-pot (lifted from the now-defunct Veloster Turbo) produces 186bhp and 195lb/ft of torque. That's enough to haul it to 62mph in 8 seconds dead and on to a top speed of 136mph. Those are respectable numbers, but the Volkswagen, Honda and Ford all produce north of 200bhp and the Ford is only a little more expensive than the Hyundai.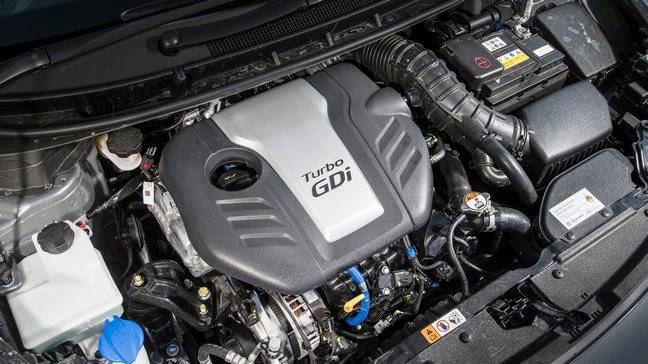 186bhp 1.6l 4-cyl Turbo motor can't match the Focus ST, Civic Type R or Golf GTI for power, but it's a refined and tractable lump
Of course, quibbling over an extra few bhp here and a fifth of a second less to 60 there is just a little pointless unless you are aged 12 and playing Top Trumps. What matters is how the thing drives in the real world and here this sporting parvenu Hyundai does a good job.
Uneventfully quick is how I'd describe the i30 Turbo. Push the big, red-rimmed stop/start button and there's little sense of excitement beyond the very faint whistle of the turbo. But keep that turbo spinning – no hardship thanks to the very nicely weighted and precise six speed gearbox – and the i30 pulls along in a very eager manner.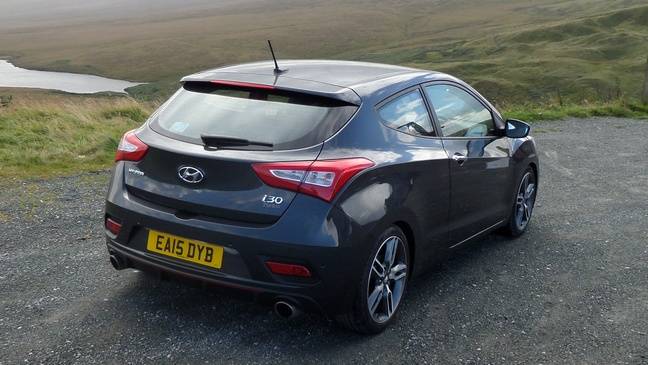 i30 doesn't look as Chav-tastic as some of the opposition. Takes a leaf out of the VW Golf style book
As you'd expect in this day and age there's no turbo lag to mention and no aural histrionics as the engine approaches the 6,750rpm red line. Not that you need to rev it that hard. You could easily lose your licence while staying on the sensible side of 4,000rpm.