This article is more than 1 year old
Google Chromecast 2015: Puck-on-a-string fun ... why not, for £30?
Streamer, you know you are a streamer
Review OK, so we all know what Google's Chromecast is, yes? Someone at the back – why are they always at the back – seems unsure. In a sentence, then, Chromecast is a small Wi-Fi-connected slug that you slip into a spare HDMI port on your TV, and which plays video and audio under the direction of a remote control app.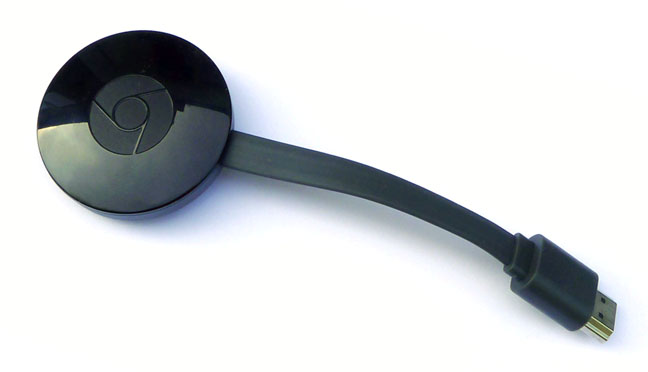 Google's Chromecast 2015-style
Google introduced Chromecast a couple of years ago, but it took a further nine months to get here. There's no such latency with the latest version: unveiled less than a week ago, it's already on sale in the UK.
The update centres on improved Wi-Fi and a new physical design, but that's about it. Changes have been made to the software, but they're being rolled out to the first-generation Chromecast too.
Rather than simply smooth out the original Chromecast's angular curves, which were formed from a series of straight lines so that Chromecast looked like it had been styled in a Quake level-design package, Google has completely changed it.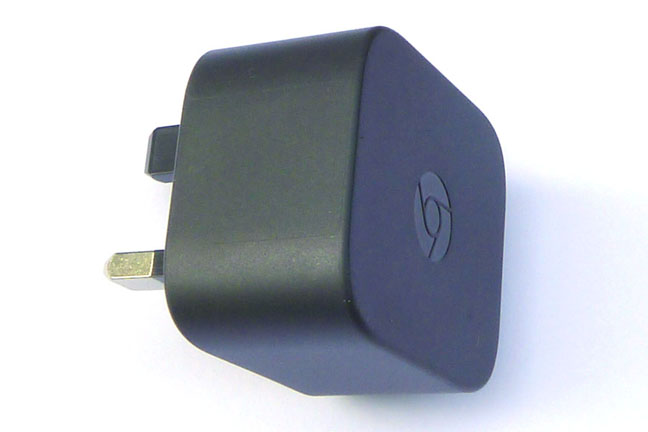 If your telly lacks a USB port or it isn't up to snuff, Google includes an external PSU to power the Chromecast
No longer a stick, Chromecast is now a puck on a string, the cord being an integrated HDMI cable. The upshot is that it dangles off the back of your telly, which the old one only did if you needed to make use of the bundled HDMI extension cable. No extension cable here, so if Chromecast still doesn't fit, tough luck.
As before, the new Chromecast needs an external power source, either a bundled 5V/1A wall wart or a correct-spec USB port on the TV itself. The latter is handy if, like me, you've run out of power sockets. I've heard it said that the original ran into trouble playing 1080p video if it wasn't plugged in to an AC adaptor, but I had no bother.
I suspect that's a case of earlier commentators owning tellies with sub-spec USB ports, but it's possible Google has improved the Chromecast's innards too. That said, if you're not using a decent USB cable, then that can be a problem too as we discovered with the Amazon Fire TV Stick.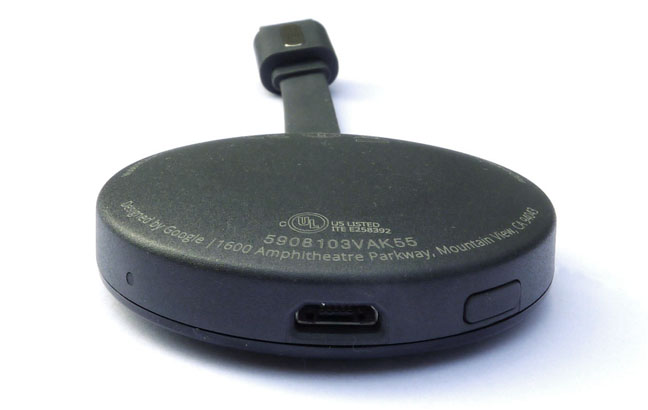 A micro USB port powers the puck
How well a TV's USB port will work will also depend on whether the TV keeps it powered while in standby. Mine does, so thanks to Chromecast's support for HDMI-CEC, I can just fire up BBC iPlayer, tap the Chromecast icon and my TV will turn on and switch input automatically. If everything is turned off physically, Chromecast takes about 20 seconds to boot up before an app can detect it.