A watch worn by Apollo 15 commander Dave R. Scott on the surface of the Moon goes under the hammer later this month, and could sell for a cool $1m.
The Bulova Wrist Chronograph was Scott's personal timepiece on the 1971 mission, carried as a backup to the standard NASA-issue Omega Speedmaster Professional worn by all Apollo astronauts.
It accompanied him on his third extravehicular activity (EVA), following the loss of his Omega's "hesalite" crystal* during EVA 2.
For the eagle-eyed, the watch is apparently just about visible in a picture of Scott taken by Jim Irwin during the epic, four-hour, 49 minute excursion.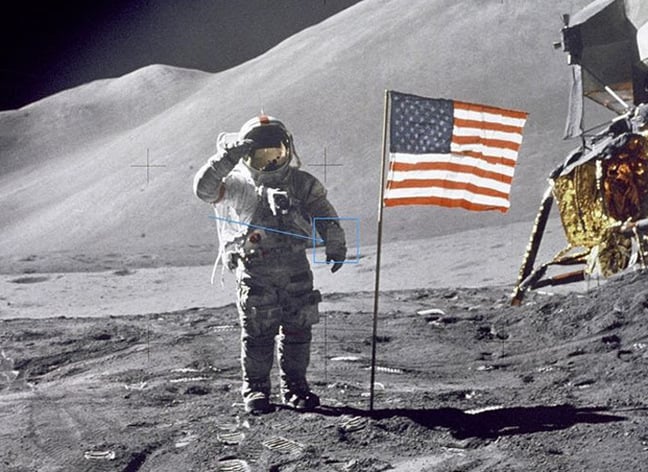 The Bulova is somewhat easier to spot in this image of the Apollo 15 crew after splashdown in the Pacific at the end of their 15-day mission, with Scott on the left: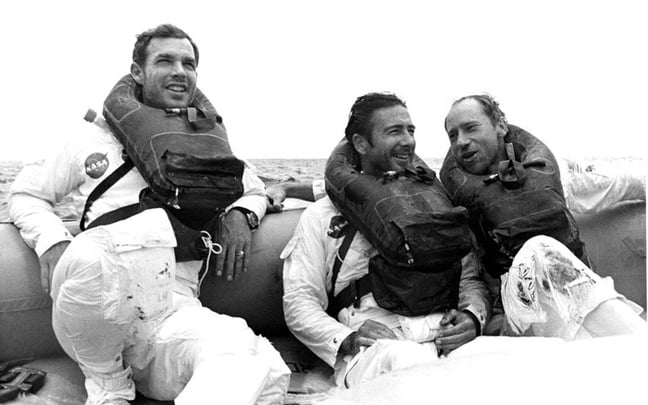 The watch has been in Scott's possession ever since, and represents the "only lunar surface watch in private hands", according to auctioneers RR Auction.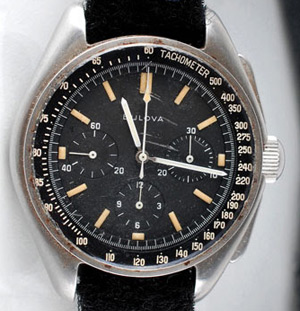 The Apollo Omega Speedmasters are considered NASA property. The astronaut's Apollo 15 example, used on his first two Apollo 15 EVAs, resides at the National Air and Space Museum in Washington.
The Moon watch, along with a "detailed five-page letter of authenticity", will be auctioned on 22 October as part of the The Space and Aviation Autograph and Artifact Auction. The minimum bid is $50,000.
Given that the "attitude controller assembly" used by Scott to land the Apollo 15 Falcon lunar module sold for a cool $610,000 in May last year, RR Auction is reasonably predicting the Bulova could hit $1m. ®
Bootnote
*Omega explains: "When NASA chose this watch, they requested a hesalite crystal, which, unlike a sapphire crystal, does not break into tiny fragments on impact. This feature is very important for astronauts, as the tiny fragments of a broken sapphire crystal would pose a danger in a zero-gravity environment."