This article is more than 1 year old
4K catches fire with OTT streamers, while broadcasters burn
TV industry looks to UHD Phase II, but Amazon delivers now
Breaking Fad Like dentophobes with toothache, the broadcast elite seem grimly determined not to face up to the inevitable. A post International Broadcasting Convention conference about Ultra HD, organised by satellite operator SES, offered scant evidence that any of the big European broadcasters are in a mood to commit to 4K services.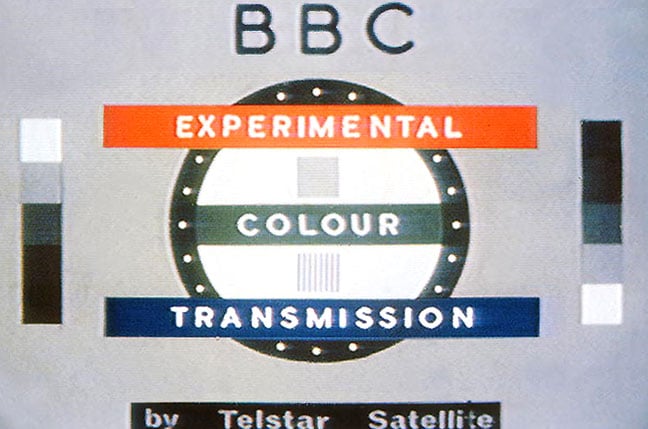 Hoping for an UHD TV service from a European broadcaster? You'll probably be waiting until 2018 for that
Even the prospect of BT claiming the UHD high ground with its nascent Ultra HD sports service seems to have left these usually competitive players unmoved.
Pointedly held in the offices of the UK DTG (Digital Television Group), which has tirelessly plug-tested several generations of 2160p displays to date, it actually seems that some broadcasters are backing away rather than inching toward any 4K commitment.
Sky Deutschland's Innovations head, Stefan Heimbecher, was pretty gung-ho for the launch of 4K at the start of the year. Now, however, he has curbed his enthusiasm. The exasperation of SES's Thomas Wrede became increasingly tangible during the day. Wrede said that with no buy-in from broadcasters for UHD Phase I, expectations are now shifting to Phase II and beyond, which means 2018 onwards.
Conversely, in terms of TV sales at least, 4K is flying. Nick Simon, analyst from GFK, confirms that the UK is now leading Europe in sales of 4K screens, with 509,000 UHD TVs sold in the 12 months ending August, compared to 481,000 in Germany and 426,000 in France.
By 2017, the UK UHD market will top three million sets annually. That accounts for around 50 per cent of all UK TV sales. Pretty soon you'll be buying a 4K TV, whether you want one or not.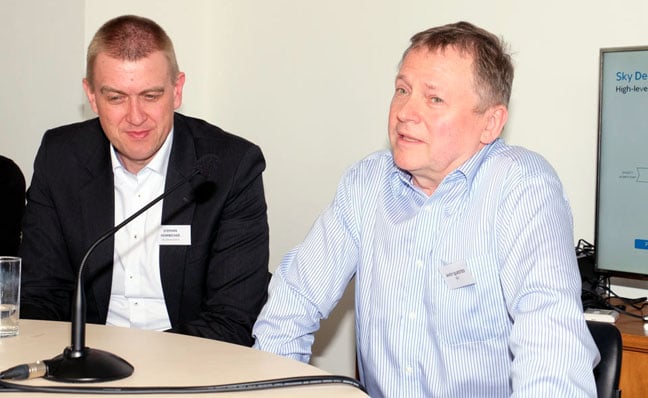 Sky Deutschland's Innovations head Stefan Heimbecher and BBC head of technology Andy Quested present a reality check
Andy Quested, head of technology at the BBC, isn't about to be rushed.
"The road from SD to HD took about 25 years," he said. "Fortunately, with HD there wasn't anything for the consumer to buy, which means we sorted the problems out before they even got to see it. This time we're doing our dirty laundry in public. Unfortunately, that takes time."
Not that the BBC hasn't been trailblazing when it comes to 4K production. The Bristol Natural History Unit, in particular, has impressed industry insiders with its work.
"It can take four to five years to produce natural history programming, so we have to think about things long before the technology is viable," explains Quested. He confirms that the BBC has been shooting with better than HD cinema cameras – Sony, Arriflex, Panasonic – "for 3-4 years now."