4K catches fire with OTT streamers, while broadcasters burn
TV industry looks to UHD Phase II, but Amazon delivers now
Production predicaments
Drama makers want to shoot in 4K, says Quested, because they like these cameras, but when you get into post-production you have fixed costs, he says, so they're mastered in HD. "It'll be two to three years before that overhead disappears."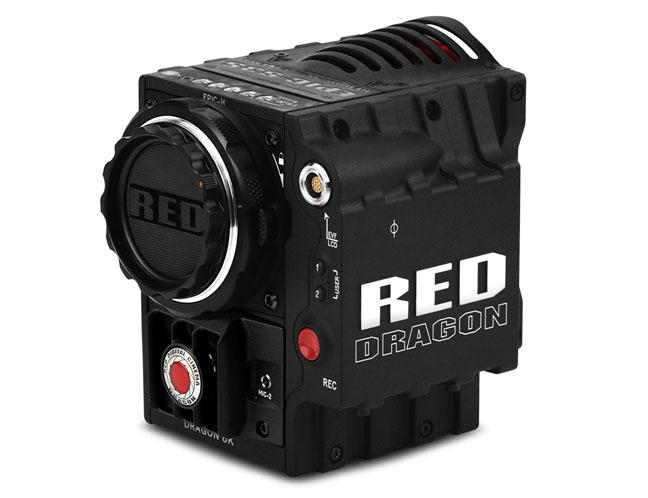 Used in dramas such as Better Call Saul, the standard Epic-M Red Dragon 6k camera, sans lens, costs around £22,500. The 6k RAW format allows for plenty of post-production tweaks, but the cost of UHD resolution post facilities remains prohibitive for broadcasters
Even then, he says: "You're not going to see Flog It shot in UHD, because that's a lot of material," he admits. "But we would probably do Flog It in HDR [high dynamic range]…"
Quested candidly admits to not really knowing how the BBC will evolve to accommodate UHD broadcast technologies. "If we were having this discussion after Charter Renewal I'd probably have a better idea," he admits. "Do we disenfranchise one set of people who want to watch BBC on terrestrial against those watching on satellite? We have to launch services based on demands from viewers. We can't do what Sky can do."
Quested even questions whether the BBC needs to launch a dedicated BBC UHD channel: "I don't know. It may not be necessary anymore. All UHD TVs are connected, and that offers lots of ways of delivering a UHD service, as well as different types of services."
Sky remains central to the 4K content conundrum, but the satcasting telco continues to play with cards strapped tightly to its chest. "Don't ask me about 4K services because I won't answer," declares Sky Chief Engineer Chris Johns, before his conference session.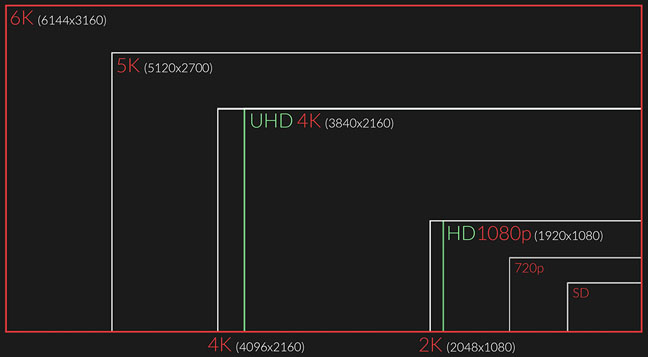 The video frame sizes available for UHD TV work need signicantly more processing power to chew through than HD and SD formats. Source: Phil Holland, PHFX
Significantly, Johns points to infrastructure upgrades as a key reason not to wade into the 4K content pool just. "We need to move to an IP-based production ecosystem for it to become elegant, and that could take several years" he warned.
"There's no denying that we have a lot of bandwidth available to us now – encoded UHD files could need 30-35Mbps – but this bandwidth isn't free. It's about understanding the commercial elements of any service. We don't want to take shortcuts and deliver a slightly less than optimum 4K service. But we also want to get those bitrates down because we want to stream across a wireless infrastructure to 4K mobile devices," he said.