Noughty by nature: Uncharted: The Nathan Drake Collection and Rock Band 4
Bang, crash, wallop
Game Theory It's the noughties all over again as two franchises from very different genres, Uncharted and Rock Band, are repackaged and re-released for a new generation of consoles.
Find out if Nathan Drake's quips and Rock Band's licks still have what it takes to rise to the top of the charts.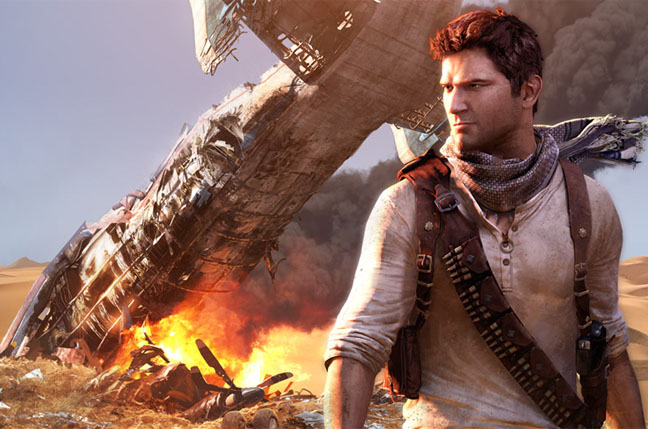 Uncharted: The Nathan Drake Collection
Back in 2007, a young pretender to the pantheon of gaming heroes shimmied, scampered and wisecracked his way into our hearts. Not only did Nathan Drake raise the fortunes of Sony's lumbering PS3, he reinvented the action-adventure genre as we knew it.
Eight years on and Nathan Drake can comfortably stand shoulder-to-shoulder with Mario, Samus Aran and the Chief. But you get the feeling that this time it's Lara Croft he's really got his eye on.
That's because Uncharted: The Nathan Drake Collection not only plugs a fairly substantial gap in Sony's end of year line-up, but is also conveniently positioned to steal some of the limelight from Xbox One timed exclusive Rise of the Tomb Raider.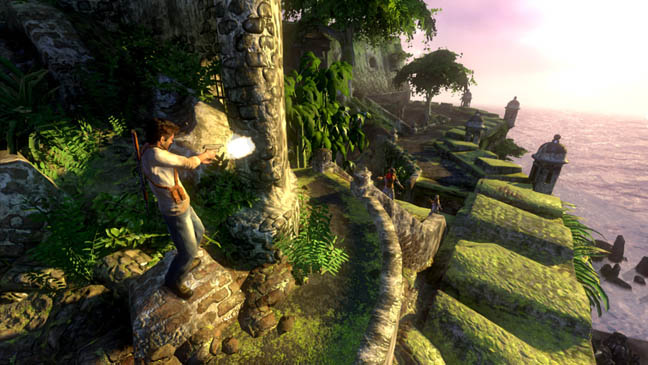 Good Fortune: some spit and polish brings these games up to full HD
On the disc you'll find your invite to December's Uncharted 4 multiplayer beta, as well as the trilogy of PS3 Uncharted games: Drake's Fortune, Among Thieves and Drake's Deception (with no room for the Vita's Golden Abyss, the poor forgotten unfortunate).
Each has undergone a facelift as you'd expect. Though much as with Naughty Dog's own remaster of The Last of Us, Bluepoint Games has stopped short of reworking the game's visuals entirely, instead being content with applying a liberal coat of polish.
As such, all three offerings run at a constant 60 frames-per-second, at a beautiful 1080p and show off enhanced lighting and added flourishes to textures that easily better their PS3 counterparts. However, don't go in expecting PS4-level visuals, as each title's heritage is still plain to see (especially in the case of Drake's Fortune).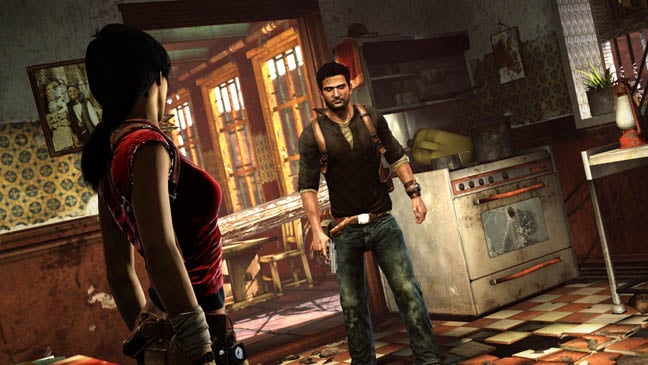 Among Thieves looks better than ever but they're still arguing over whose turn it is to do the washing up
Other additions include a photo mode for capturing any vistas or gravity-defying acrobatics you fancy. Explorer Mode, meanwhile, actually reduces the games' occasionally frustrating combat to an afterthought, leaving you free to explore. It's a worthwhile upgrade for anyone who values the wonder of Naughty Dog's series above its Tin Can Alley shootouts.