A thousand mile Atom merci mission: Driving from Monaco to London in an open-topped motor
Windscreens are for wimps
---
The shocker of Monaco
Nothing highlights the shock value more than taking the Atom to Monaco. Given that we were staying ten minutes away from the world's greatest race circuit and that it's made up from public roads, it would have been impossible not to visit. So we jumped into the Atom and the Wraith and set off to to Somerset Maugham's "Sunny place for shady people".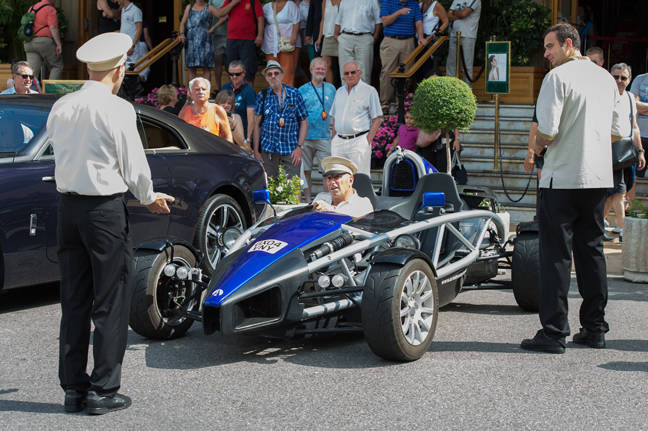 The Rolls-Royce might have been invisible, but as the Atom climbed St Devote the steep hill after the first turn on the circuit a tourist grabbed his camera to photograph the Atom, momentarily forgetting that he had been holding onto a buggy with his baby in it, which then started rolling down the hill. Fortunately he realised before it rolled out of arm's reach.
The jaded denizens of Casino Square are used to everything from Aventadors to Zondas, and yet the Atom still caused a stir. None more so than amongst the parking valets at the Casino, who while completely at home with the Wraith, found the Keystone Cops antics of one of their number trying to park the car hilarious.
Driving around in an open car is always a visceral experience, but the exposed Atom is more than open, and to do so in a place as evocative as Monaco is amazing, especially as you round the famous Loews hairpin, the slowest corner of any Formula One circuit and the site of many famous comings-together. The sign on the corner now reads "Fairmont Hairpin" as the Loews Hotel has now been bought by the Fairmont chain, but there is no messing with history.
The Monaco photographs here were all taken by Guy, who by now had prised his left eye into reluctant service.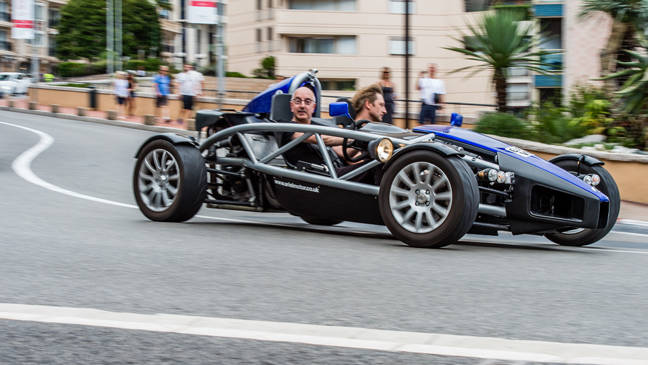 As great as the hairpin is, the tunnel is better. The scream of the Atom might be a whisper compared to the F1 cars but it's still enough to evoke a face-hurts grin. New buildings at the end of the tunnel reduce the shock of emerging into the sunlight. Here the road is a little different to the race circuit as you drive through the harbour car park, past the swimming pool and around the Rascasse, back onto the start/finish straight.