This article is more than 1 year old
The Emissionary Position: screwing the motorist the European way
Don't rush to dump your dirty Vee Dub just yet
Diesel dilemmas
Germany is one of the world's most successful car making countries. About one sixth of Germany's work force either work for a car manufacturer or for one of the many component suppliers like Robert Bosch. With much of the Eurozone in economic gloom, it is Germany's economy that is, or was, keeping the lights on. But many of Germany's cars went to China, whose bubble has just burst. So the present emissions scandal can only compound that blow.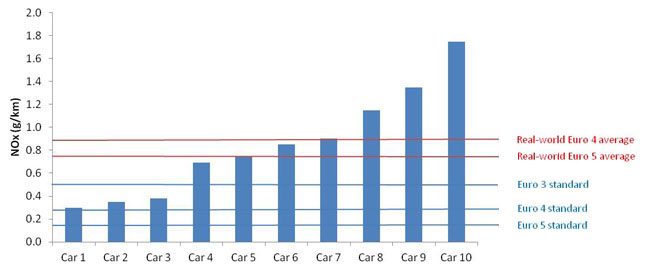 Real world study on Euro 5 light-duty diesels by Imperial College London and Emissions Analytics in 2014. NOx levels exceeding standards by three times in most cases. Also in 2014, the EU launched legal proceedings against the UK for failure to cut NO2 pollution
In the long term, the diesel passenger car appears doomed, certainly in urban areas. It only came into existence because of the distortion mentioned above. At one time it seemed that Mayor of London Boris Johnson wanted to ban them, but the reality is a rather more watered down proposal for an Ultra Low Emission Zone (ULEZ) in 2020. If you've not got the latest diesel vehicle by then, it'll be cold comfort to owners who believed the greenwash. It's also a somewhat unconvincing stance given the Bojo's support for plans likely to increase traffic in already excessively polluted areas that are outside the zone.
Diesel will continue to power big stuff like trucks, ships and locomotives, where the cost of cleaning up the exhaust is a smaller part of the total. The efficiency techniques that were applied to diesel cars like weight saving, drag reduction, intelligent alternators, oil temperature control and so on can and will be applied to gasoline powered vehicles and hybrids.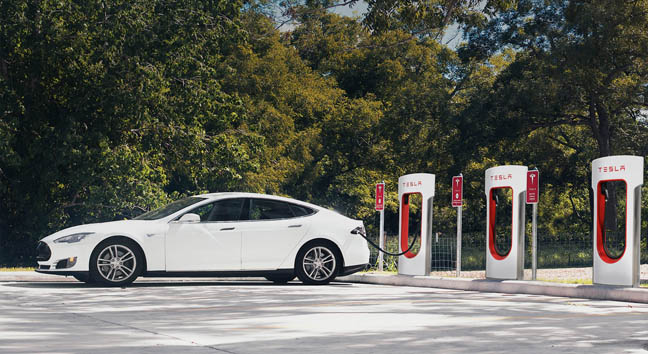 Tesla Supercharger: all very nice but we could do with more affordable vehicles from Mr Musk to drive towards improved air quality
Sales of electric cars must benefit. Elon Musk, of course, must be wearing a smile. The emissions of a Tesla come from the driver. That's because the electricity that drives a Tesla is generated elsewhere. If that electricity comes from sustainable sources, that's fine and dandy. But charge a Tesla with electricity from a coal burning plant and it becomes a fossil-powered car and just as mucky.
What can owners of diesel vehicles expect? Firstly, although the problem was detected in the USA, and their emission standards are not the same, it would be unwise to assume all is well in Europe for diesel car owners of any brand. The cat is out of the bag and real world tests are going to have to be published over here, too.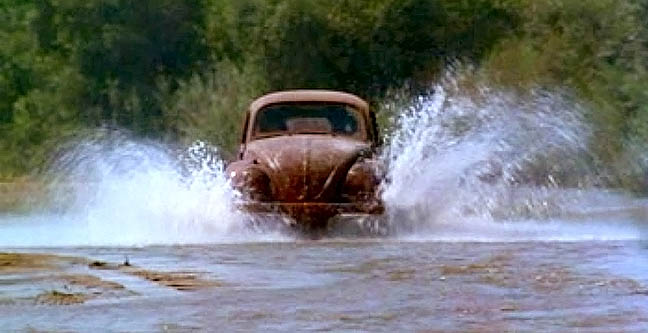 Coming clean: VW's dirty laundry is out in the open but who's been in the driving seat for our emissions testing procedures?
It's safe to keep driving them in the interim. Ultimately vehicles will need new software, which will reduce the emissions. Indeed, last month Volkswagen announced a recall of 11 million vehicles (1.2m in the UK – check if yours is affected here) to do just that. Inevitably, the performance of the vehicle will be slightly reduced after the modification. Both the acceleration and the fuel economy could be worse and claims for compensation may follow. So if you're looking for a bargain, buy a second-hand diesel VW. All this stuff will depress their value but not alter the quality of their engineering at all. ®