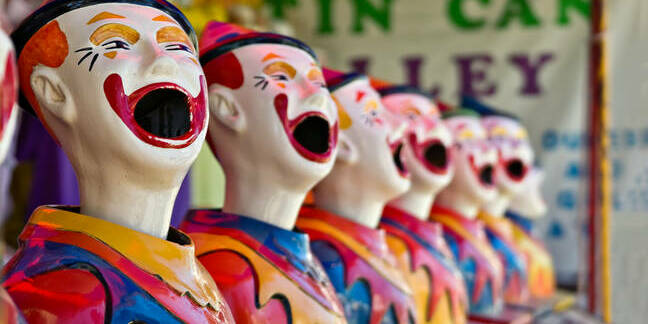 Podcast It's another episode of our weekly techcast, hosted by Greg Knieriemen, Ed Saipetch and Sarah Vela. This week it's a full house to talk about Dell and EMC, but there was also news from AWS re:Invent, Safe Harbor and Apple. Our special guests this week are Stu Miniman, senior analyst at Wikibon and Brian Gracely, Wikibon contributor.
Here's the details:
(1:00) Ed goes Blue while Sarah gets gamed
(7:50) Dell to swallow EMC
(13:30) Sarah does the dance
(17:10) Gelsinger's Mac
(18:40) Safe Harbor gets sunk
(27:13) Apple gets bit by WARF
(32:18) Flashback: WANG from 1983
(32:48) Introducing Stu Miniman and Brian Gracely
(33:55) The vibe from AWS re:Invent
(41:00) Enterprise is really on-boarding to AWS
(45:44) The new Dell effect on tech
(49:50) Condemnation of the public market
(53:40) Dell or EMC brand?
(54:20) Other suitors for EMC: Oracle?
Sponsored: Webcast: Discover and secure all of your attack surface