This article is more than 1 year old
Microsoft offers to PAY YOU to trade in your old computer for a Windows 10 device
And yes, Stateside fanbois – your Apple gear is worth more
Microsoft has, for a limited period only, offered to pay up to £100 to convince UK consumers to part with their old computers in exchange for a Windows 10 device.
If a customer is willing to shell out at least £499 on a PC running Redmond's latest operating system, then the company said it would stump up £100 to encourage holdouts to upgrade.
The cashback offer falls to £50 for Windows 10 devices in the £349 to £498.99 price range, and drops to £30 for new PCs carrying a price tag of between £249 to £348.99, Microsoft said.
Customers wanting to take advantage of the frankly desperate deal will have 14 days to claim the cash following their purchase.
The payment won't be immediate, though.
Microsoft said it would take up to 28 days to validate the claim and customers are required to do the legwork by packing up their old laptops, desktops (including MacBooks and iMacs) and Chromebooks and sending them on to the software giant.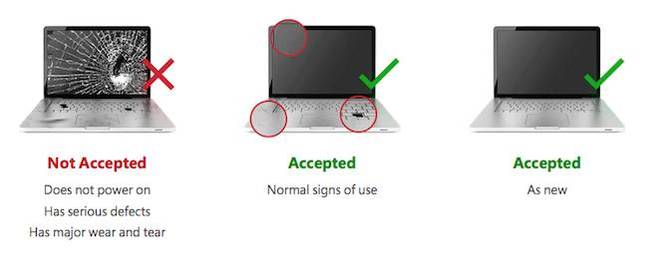 What Microsoft does and doesn't like
It's worth noting that the offer is slightly different for US consumers.
Windows 10 device purchasers who cough up more than $599 can trade in a laptop and receive $200 from Microsoft. But, amusingly, fanbois who pay the same price for a Windows 10 device can swap out their MacBook for $300.
Yup, it's official, Microsoft sees more value in Apple gear.
Anyone interested in the deal has until 20 October to claim back the cash in the US. While here the UK, Redmond said the offer stands until 27 October. ®