This article is more than 1 year old
Post-pub schnellnosh neckfiller: Currywurst
Das Fastfood mit Currysoße, meine Damen und Herren
This week's foray into the wonderful world of post-pub nosh examines a street food classic from the undisputed masters of pig-in-a-tube products - the Germans.
While Germany is famed for its wursts, it took a post-war fusion cuisine experiment to push the envelope of wobbly dining invention and create the legandary "currywurst".
The story goes that in 1949, Berliner Herta Heuwer snaffled some curry powder from occupying British soldiers, mixed it with stewed tomatoes, and slapped the result over fried pork sausages, punting the result from a street stall.
The currywurst gradually rose to become a national institution, its appeal also reaching around the globe. With 800 million servings sliding down German throats every year, it was inevitable that readers who'd tasted its delights would insist that we present it to the uninitiated.
And we're happy to do so. There's no hard-and-fast recipe for a currywurst sauce, and plenty of opinions on what constitutes the ultimate mix, so after a bit of kitchen alchemy, we came up with a variant which seems to hit the spot.
Here are our ingredients...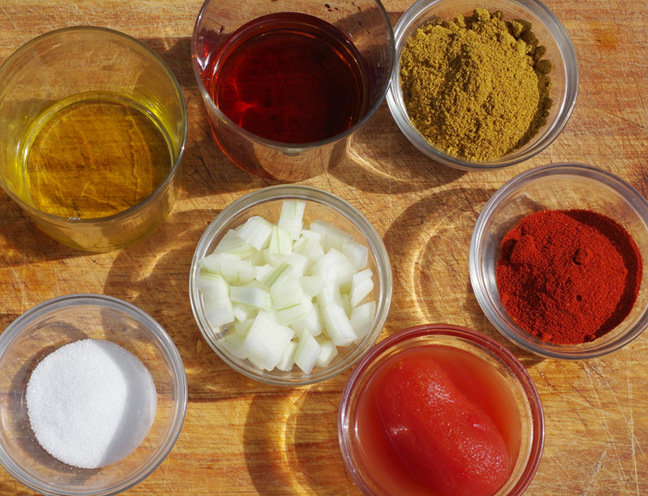 ...namely:
30ml olive oil
80ml red wine vinegar
30g curry powder
15g hot paprika
400g tinned peeled tomatoes, with their juice
10g sugar
1 medium onion, chopped
This is sufficient to make sauce for around 4-6 bratwurst, so get a pack of those in, and have the usual salt and pepper ready to season to taste.
Onwards to die Küche: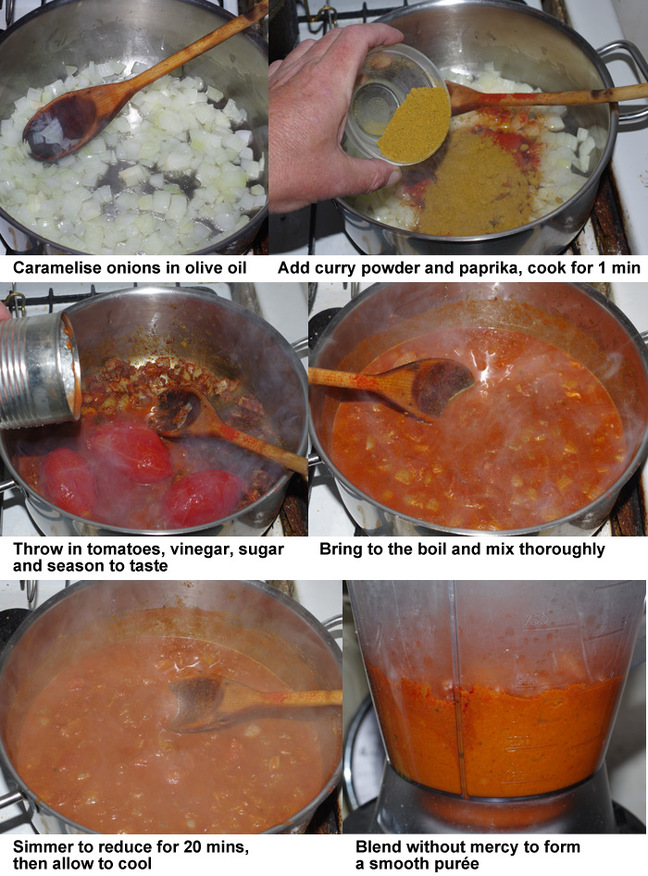 Our finished sauce looked like this, and tasted rather good: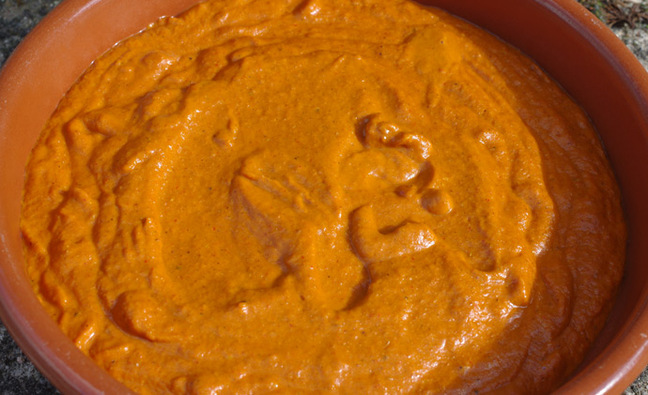 It had quite a kick, so if you're tempted to substitute hot curry sauce for the mild, proceed with caution.
Now, fry up some bratwurst...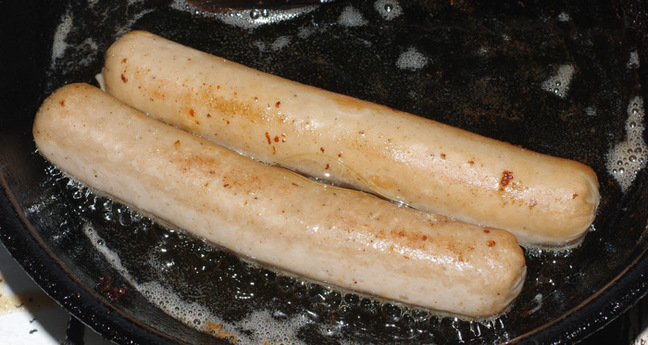 ... and slice (the traditional method) or leave whole, douse with sauce and serve with chips.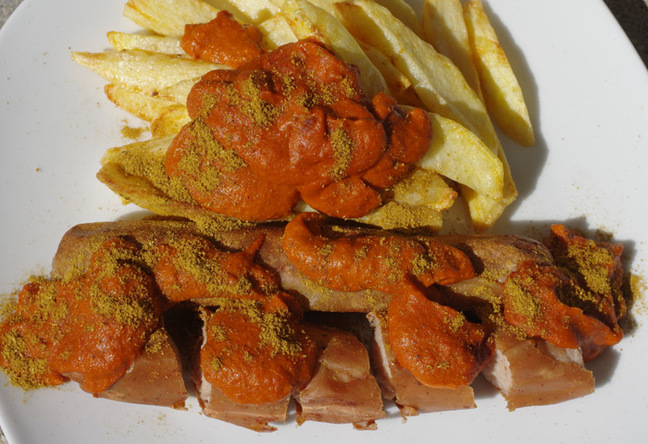 Nice one. As noted, the sauce bites, and if you follow local custom and sprinkle a little more curry powder on top, you're venturing into ring-burner territory.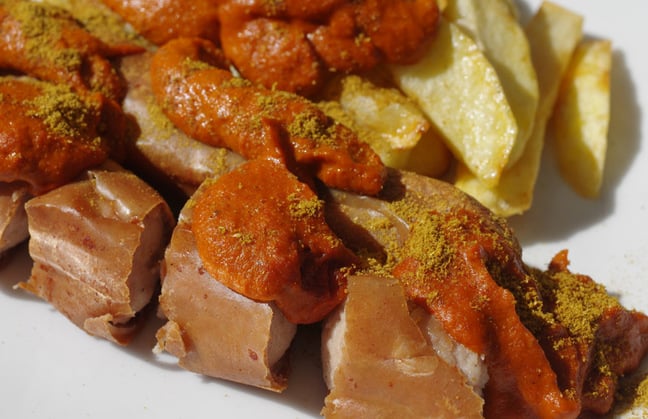 Despite the burn, there's a pleasing touch of sweetness offered by the sugar and as for the rest of the platter, well, it's got pork sausage and chips. What more do you want?
Since the sauce can be prepped in advance and kept in the fridge for immediate deployment via the microwave, this is perfect post-pub grub, assuming you can handle frying the bratwurst. Depending on how many ales you've imbibed, it might be a good plan to forego firing up the chip pan. If in doubt, consult our Noshographic procedural flowchart. ®
Our previous post-pub nosh neckfillers ...