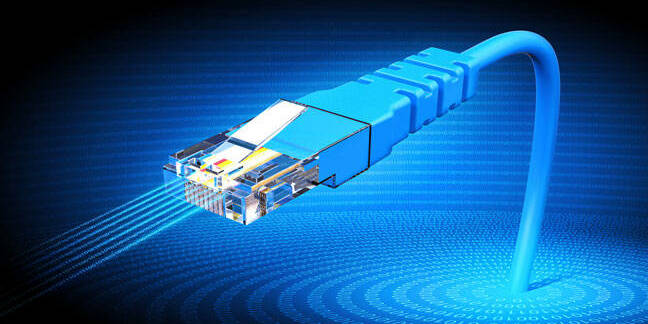 The FCC is probing AT&T and Verizon over claims the telcos are locking companies into expensive business broadband contracts.
The US regulator confirmed in an investigation order [PDF] that officials are examining the two carriers, plus CenturyLink and Frontier Communications, for unlawful business practices.
"We conclude that substantial questions of lawfulness exist that require further investigation," the commission said.
At issue is the terms and conditions on the four telcos' business broadband packages. Level 3 Communications and other rivals told the FCC they are unable to compete in new markets because so many businesses are "locked in" to their contracts with AT&T, Verizon et al with no way of cancelling.
The rivals claim the four companies snare customers with "special access" deals that provide high-speed internet, and then charge huge fees for cancelling.
"The incumbents use a combination of devices to lock up the market for special access services, shrinking the addressable market for any carrier that wishes to provide service in competition with the incumbent local exchange carriers," Level 3 told the FCC.
The watchdog said the accused carriers have until December 18 to explain themselves. Further comments on the investigation can be submitted by January 21, and rebuttals by February 22.
AT&T, not surprisingly, does not care much for the idea of an FCC investigation.
"Opening a tariff investigation on special access services is a step towards rate re-regulation in a space that is highly competitive and getting more so as cable companies and other new entrants aggressively compete. The terms the Commission is reviewing are commonplace in most commercial contracts, and in fact are being used by our competitors in their own contracts," AT&T vice-president of federal regulator Frank Simone said in a statement.
"Each day the Commission wastes investigating and interfering in commercial agreements between companies that build infrastructure and those that do not is a day it is not encouraging fiber investment or looking boldly towards the benefits those investments will provide to consumers." ®
Sponsored: How to simplify data protection on Amazon Web Services