The data capture at Lotus is significant. There are more than 200 sensors on a car which is connected by radio with an antenna diversity system to give a 2Mb/s stream. Each car produces 25MB of data per lap, and there is data collected the whole time, even when the car is in the garage. Data is encrypted, but there is little danger of rival teams pulling the information out of the air, as its format is unique to Lotus – a rival wouldn't know what lay behind the stream of numbers.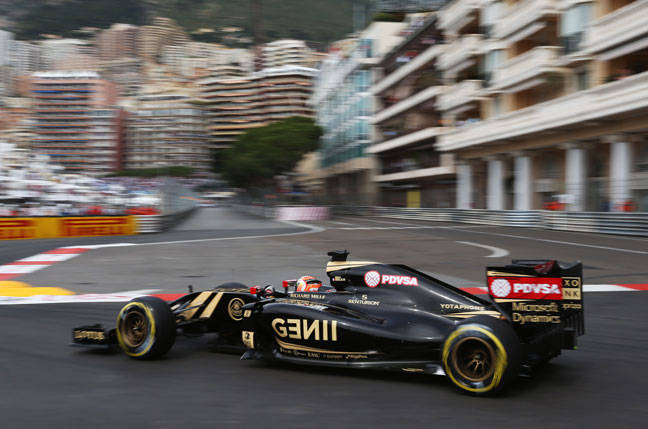 Romain Grosjean at Monaco
Each race weekend produces 60GB of data, excluding video. Strangely, Lotus isn't even allowed to film its cars except on designated days. Video rights are all strictly controlled by Formula One Management, the sport's controversial commercial body.
There are limits on the number of people allowed in the pits. F1 regulations say only 40 people, so that means only one, very-highly-stressed IT person. It's a job Smith – who has worked at Honda, BAR, Caterham and now Lotus – has done.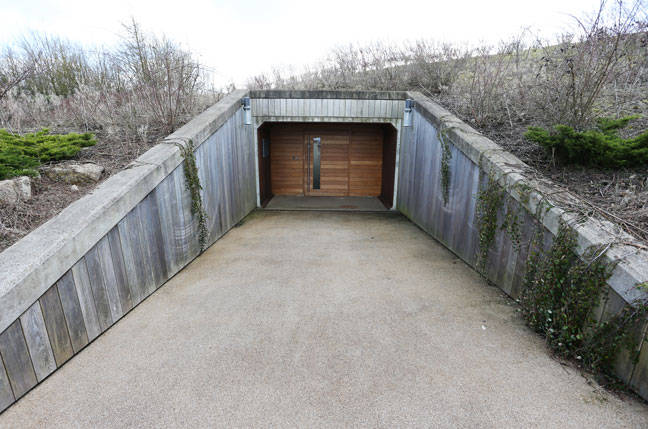 The data centre is part of a huge underground complex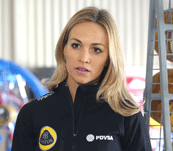 Carmen Jorda: Lotus F1 test driver
There is a huge data mining effort. Some of this has to be incredibly rapid. Rules forbid changes to the car between Saturday afternoon qualifying and the Sunday race, so Friday and Saturday morning practice become a significant data-gathering exercise. It might be a huge PR boost for Lotus to send Carmen Jorda out on a practice run, but if her data isn't going to be relevant to what Grosjean and Maldonado will be doing on the Sunday then that's a massive wasted opportunity.
Lotus says there are around 1,600 types of settings on a car – moving a flap or wing is counted as just one setting, so that 1,600 is multiplied many times – and each one has to be decided upon from historic and practice data. A wet Friday and Saturday followed by a dry Sunday affects a lot more than just tyres and suspension.
Smith told us: "From the car, we are looking at a range data sets from sensors, from temperatures, strain gauges, pressure sensors, displacements, RPM, and so on. Pretty much anything you can measure. For example, the upright in each wheel has a triple axis accelerometer on it, we measure brake disk and caliper temperature, brake pad displacement along with brake (hydraulic) pressure."