Smartphone boutique OnePlus reveals another model you can't get
Ceramic version has traces of Unobtanium, probably
---
So long as Shenzhen smartphone upstart OnePlus insists on rationing the distribution of its products, it's going to remain a boutique player.
Quite literally.
As OnePlus announced its third phone in London today, it added that it would create a pop-up in the Colette boutique concept store in Paris.
Where better to show off something that will be, to all intents and purposes, as elusive as the fictional compound Unobtanium?
The company's third phone – the One Plus X – actually comes in two cases, the "mass market" Onyx glass back, and one with a limited edition ceramic back.
The X is actually a £199, five-inch compact with decent specs – representing excellent value for money. But as with the One and Two predecessors, artificial scarcity ensures you will have great difficulty getting hold of one.
By the way, choosing to make a ceramic version seems particularly perverse.
Carl Pei, head of Global at OnePlus, described the expensive and time-consuming production process for the £269 ceramic version of the X. Each ceramic backplate takes 25 days to produce. They're baked twice. "And the yield is only 20 per cent. For every 100 we make, only 20 are viable for production."
"It seems crazy to take a month to make a product ... It's why you don't see many ceramic phones," said Pei.
Um, well, yes.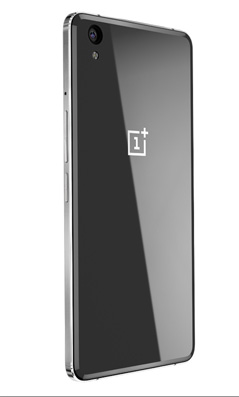 As "brand building exercises" go, OnePlus will probably be studied in marketing classes, but for many, the desperate search to find differentiation in a commodity market has now reached absurd proportions.
Both models will only available through the tightly rationed invitation system, and invitations are only available for minutes at a time, although this would be extended "from one hour to two hours, to half a day, to a full day," Pei promised.
Well, OnePlus insists that it makes a profit margin on every phone. Not a very big profit margin, but a margin all the same. And that gives us an indication of where the cut throat mid market is going.
Which in turns points to what kind of discounts you may be able to wrangle for phones you can actually buy.
So this means £199 (or $249 or €269) buys you an full HD five-inch AMOLED display, 13MP camera with phase detection autofocus, 2525mAh battery, and two nano SIM slots (one does the Huawei trick of doubling up as a MicroSD slot).
Is there something missing from here that you really need? Probably not. A fingerprint sensor perhaps, or waterproofing. ®