This article is more than 1 year old
Apple killed our app say Chaos Computer Club
Cupertino accused of censoring streams of iOS hacking sessions
The Chaos Computer Club is claiming that Apple has rejected an app that would stream security talks from its Chaos Communications Congress event because researchers there have previously hacked iOS.
The Congress is Europe's largest hacker confab, regularly attracts more than 10,000 delegates and has run for 31 years. The event is home to some of the industry's most innovative hacking research, along with talks on sociology, politics, and science.
The Frankfurt wing of the Chaos Communications Club, which organises the congress, said Apple rejected its streaming video app from the App Store because previous conference research talks had addressed hacking iOS.
Apple has been contacted for comment.
The group says Cupertino banned the Apple TV app described by one organiser as "Netflix for the conference", under section 3.2 (e) of its developer agreement (PDF).
Here's the relevant clause:
You will not, through use of the Apple Software, Apple-issued certificates, services or otherwise, create any Covered Product or other code or program that would disable, hack or otherwise interfere with the Security Solution, or any security, digital signing, digital rights management, verification or authentication mechanisms implemented in or by iOS, the Apple Software, or any services, or other Apple software or technology, or enable others to do so.
The Club and organiser Peter Shaw explained the rejection (Deutsche) claiming Cupertino "took offence" to eight talks, namely:
The ban if accurate is odd; the conference live streams are available on the official website and are broadcast on YouTube, all of which can be accessed through App Store apps like YouTube and browsers.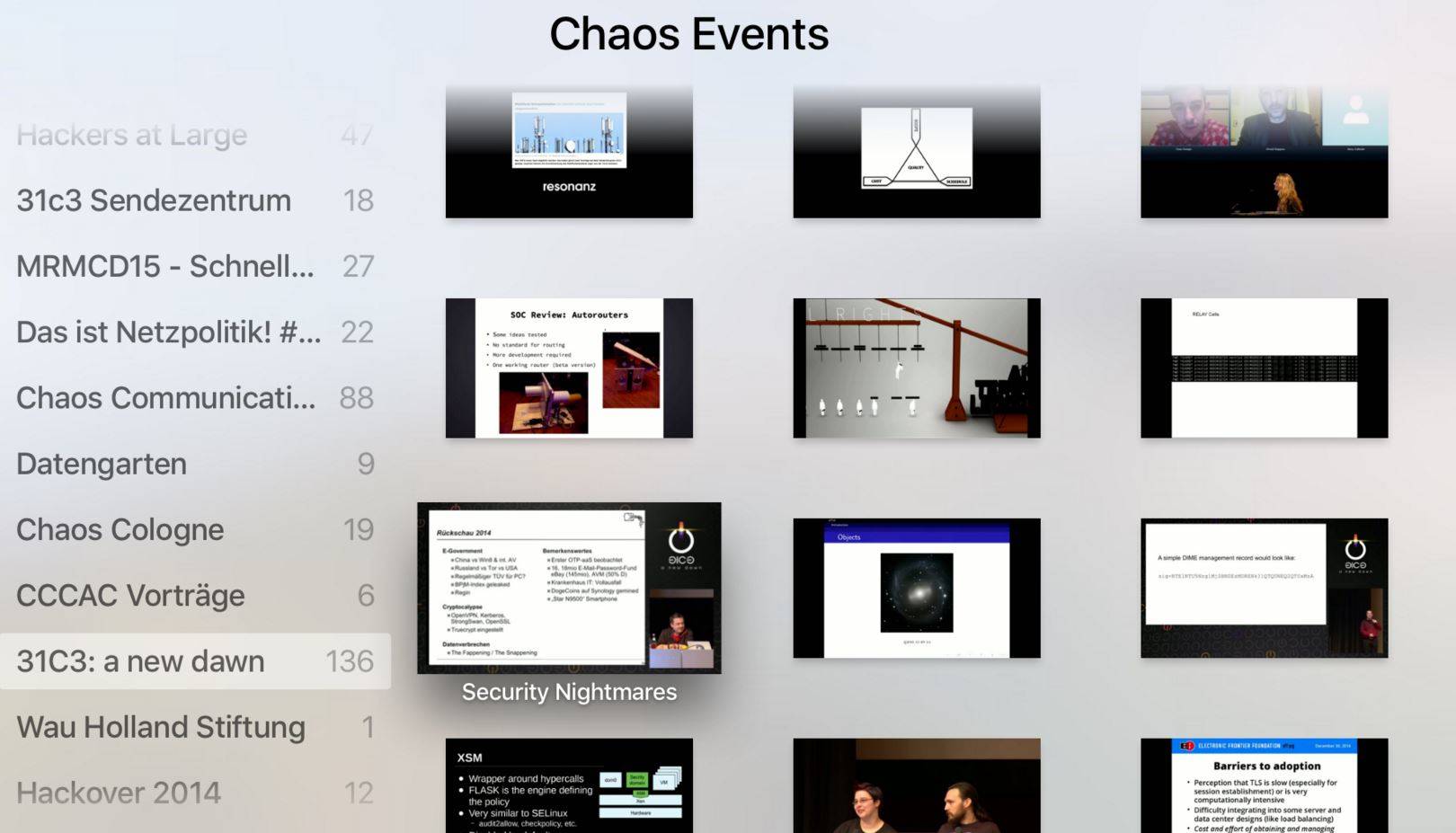 What could have been: The banned app.
Several publications, including The Register, also cover the event so it is not as if the talks are hard to find. The app project is available open source on GitHub for die hards. ®