The M16 rifle used to explosive effect by Al Pacino as Cuban drug dealer Tony Montana in the climactic battle scene of Scarface goes under the hammer later this month in Los Angeles.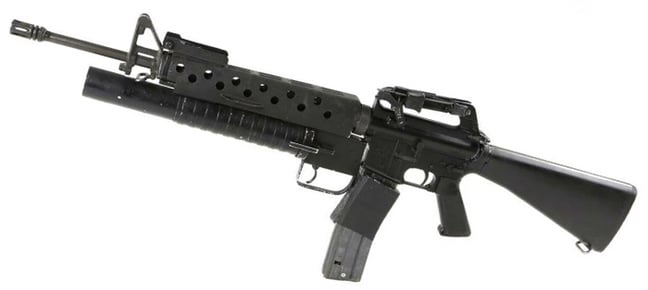 The non-firing firearm, complete with prop M203 grenade launcher, features large and loud in Brian de Palma's 1983 movie, when Montana "tries to defend his mansion against a full-scale assault by Bolivian drug kingpin Alejandro Sosa's men", as Julien's Auctions online catalogue (page 71) puts it.
For those readers not familiar with Scarface and its low-key finale, the blurb continues:
He introduces the gun to his enemies with the now iconic line: "Say 'Hello' to my Little Friend." After firing the launcher through the front door of his study into several of his attackers, Tony continues to fire both the launcher and his attached automatic weapon at Sosa's men as they swarm his house, until he is finally shot in the back and killed by "The Skull", Sosa's main hit man.
The M203 grenade launcher (single-shot, 40mm) also popped up in 1987's Predator, in the hands of Arnold Schwarzenegger, Julien's Auctions notes.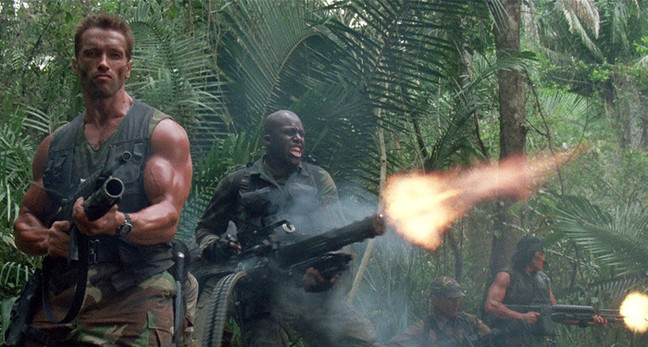 The M16 and launcher form part of "The Golden Closet Collection", an "unprecedented auction of Hollywood costumes, props, and couture" taking place on 20 November. If you fancy playing Tony Montana, the estimated sale price is $20-30,000. ®