Space fans eye launch of Lego Saturn V
Apollo 11 mission made miniature
---
A proposed Lego Saturn V is gaining momentum down at Lego Ideas, and is well on the way to the 10,000 supporters it needs to be considered for production.
The miniature heavy lifter features a full-fat Apollo 11 Moon mission kit, including lunar orbiter and Eagle lander.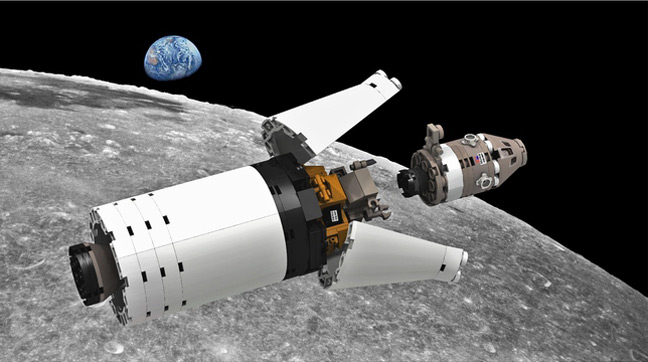 For the LEGO fans among you, the kit is one metre (or 130 studs) high, and is comprised of 1,940 bricks, according to the latest update. There's also a 212-brick stand to keep the rocket upright on the launch pad.
Once the Saturn V hits 10,000 supporters, it'll go for "Lego Review", where a "board of set designers and marketing representatives evaluates projects according to our review criteria and hand-picks projects to become new LEGO Ideas sets".
Even if the experts ultimately decide not to launch the plastic Saturn V, fans can console themselves with a fetching cut-away view poster, also available in the updates section.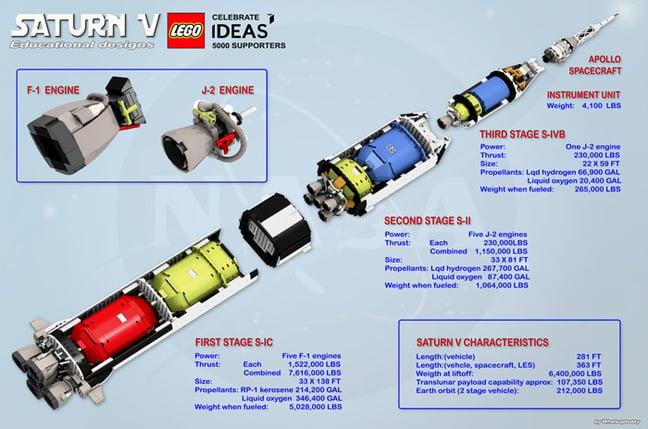 Last month, we reported on a "steampunk aesthetic" Lego Analytical Engine, complete with Babbage and Lovelace figurines. It's currently nudging 5,000 backers, with plenty of time left to hit the magic 10k. ®