A scammer who pretended to be Britain's Intellectual Property Office to demand money from IP holders has been fined half a million pounds.
Trading as the "Intellectual Property Agency Ltd (IPA) – uncannily similar to the UK's Intellectual Property Office (IPO) – Harri Mattias Jonasson blitzed fake patents and trademarks to rights holders, demanding money at six times the official renewal rate.
Not surprisingly, the real IPO objected and took IPA to court. A ruling in the IP Enterprise Court found Jonasson guilty of trademark infringement and passing off, and ordered him to pay £500,000 plus costs.
Scamsters use official-sounding "correspondence addresses" and sprinkle their demands with officialese, to make the requests sound more convincing. Here's an example: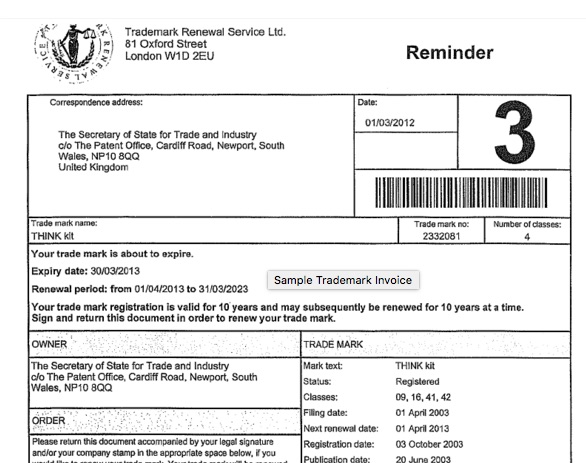 Looks kosher, but it's a fake. Do not pay.
The IPO points out that the only organisations which offer legal trademark and patent services in the UK other than themselves are the European Patent Office (EPO), the Office for Harmonization in the Internal Market (OHIM), and the World Intellectual Property Organization (WIPO).
Patent renewals fees can be found here. ®