This article is more than 1 year old
Brits rattle tin for custom LCD Raspberry Pi funbox
Tingbot case with touchscreen – 'a platform for creative applications'
A London-based "networked studio of invention" is rattling the tin down at Kickstarter for the net-connected Tingbot – a custom case for the Raspberry Pi with LCD touchscreen which promises to transform the fruity minicomputer into "a platform for creative applications".
For a pledge of just 50 quid – and that compares favourably with a no-frills screen for the Pi.
You'll get a self-assembly kit containing a custom 320x240px 3.2 inch screen module, which connects straight to the Pi's GPIO, a programmable four push-button board, case end caps and a polypropylene case wrap, available in a fetching range of colours.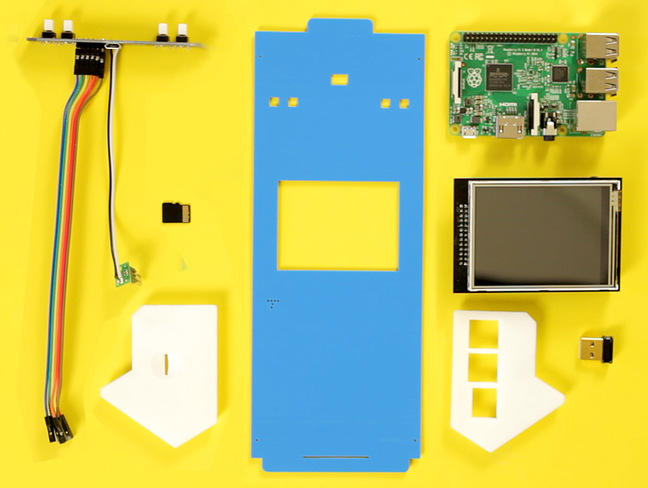 While the Pi seen above is not included, as the classic disclaimer goes, you will also enjoy Tingbot OS, a dedicated OS based on Raspbian, and Tide, the Tingbot Python development environment. Currently, there's a beta version of Tide for Mac, and a Windows version is apparently in the offing.
One thing the Tingbot doesn't boast, and which a few Kickstarter commenters reckon is a bit of a must-have, is a built-in speaker. The Tingbot team's Ken Smeed told us: "We are exploring various options for audio integration (other than USB) which we would like to introduce as stretch goals. The first would be extending the audio to the rear of the case so the 3.5mm jack will be easily accessible.
"The second (for onboard audio) will be a small speaker that would attach to the interior of the case. This will likely need to include an amplifier as the onboard sound output is pretty poor on the Pi."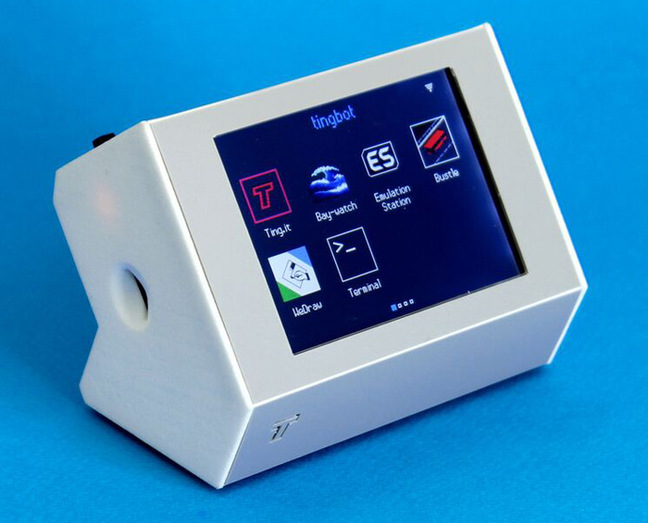 So, what can you do with Tingbot? The blurb explains: "We want to open Tingbot up to anyone who wants to experience the fun and joy of being creative with technology. You can design graphics, draw, connect to simple data feeds and make fun interactive apps. Use the touchscreen to make a doodle pad or make the programmable buttons control a robot. You're free to make anything."
If you think you could possibly make something of Tingbot, the Kickstarter campaign has 20 days left to run. ®