This article is more than 1 year old
Tintri snaffles NetApp ONTAP engineering veep
Tintri siren's song helps old order give way to new
+Comment Execs come and execs go but some moves seem to illustrate the zeitgeist – and this is one such move. Tony Chang has left his NetApp ONTAP engineering VP role to join Tintri as an executive veep, not as a senior VP but an exec VP for Tintri's engineering of its VM-aware systems.
Chang has left the NetApp comfort blanket, where he led a 1,600-person group and had all the big company benefits and prestige associated with such a position, to join a pre-IPO startup, one of three which is upsetting the incumbent mainstream array supplier order with freshly-designed hybrid and all-flash arrays that are faster and cheaper than NetApp's FAS systems, and also lack NetApp's software maturity and scope.
Yet they are growing while NetApp is not. The big firm hasn't been growing for a while and has changed its CEO, and is being assailed by newer all-flash arrays, and hyper-converged appliances, and the public cloud, and … the list of "ands" goes on.
So people like Chang get restless. Perhaps there's a more attractive package on offer to grease his exit skids? Whatever's happening, an exec decides the old order is less appealing than the new order and takes a hike from Sunnyvale to Tintri HQ.
That company's CEO, Ken Klein, is thrilled, of course, to have this kind of validation: "Tony's background is perfectly suited to Tintri's trajectory – he's delivered products that led organisations through periods of hyper growth and that supported multi-billion dollar sales goals."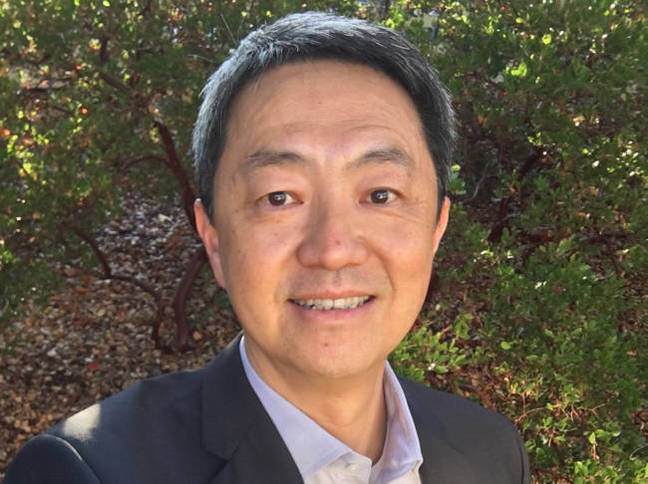 Tintri's trophy hire, Tony Chang, EVP engineering
Well, yes, indeed, but he's also delivered products, like clustered Data ONTAP that customers are resistant to buy and which powers systems customers are buying less of; witness NetApp's sales. Why on earth would Tintri want an infusion of ONTAP expertise from that point of view?
But this is just carping at a canned quote, shooting at fish in a barrel. The thing is, Chang has moved, just as other incumbent supplier execs move to promising startups, like Pure Storage, SolidFire, Nutanix, Nimble, etc, etc. It doesn't mean NetApp is going to fail; execs come and execs go, but we can take it as a straw in the wind, confirming a view that there is a wind, and that the momentum is with the startups, and that their siren songs are getting the attention of entrenched and successful execs in the incumbents.
Tintri certainly hooked Chang with its siren song. When NetApp starts hiring people from Tintri and Pure and Nuranix and Nimble then we'll know it's singing an even more attractive song and the times are changing again. ®