Remember when IBM's Watson was touted as a revolutionary machine learning platform that would help revolutionize the medical, science and business intelligence fields?
Big Blue's expensive pet project has been showcased as a solution for everything from biomedical research to solving poverty to killing the spreadsheet.
Now, in its never-ending quest to flog its huge investment to as many eyeballs as possible, Big Blue has gone to the realm of Angry Birds and Candy Crush. Watson has landed on the App Store.
The Watson Trend app harnesses the countless hours of manpower IBM's army of brilliant researchers have poured into pioneering the machine learning and artificial intelligence fields to help you decide which toys are currently popular with children.
No, really, that's what it does…
Because the bombardment of television commercials, soft news pieces and ransacking crowds at the toy stores don't provide enough of a clue on what the popular toys of the holiday season are, and because for some reason you can't be bothered to just ask the kids what they want, here's Watson to the rescue.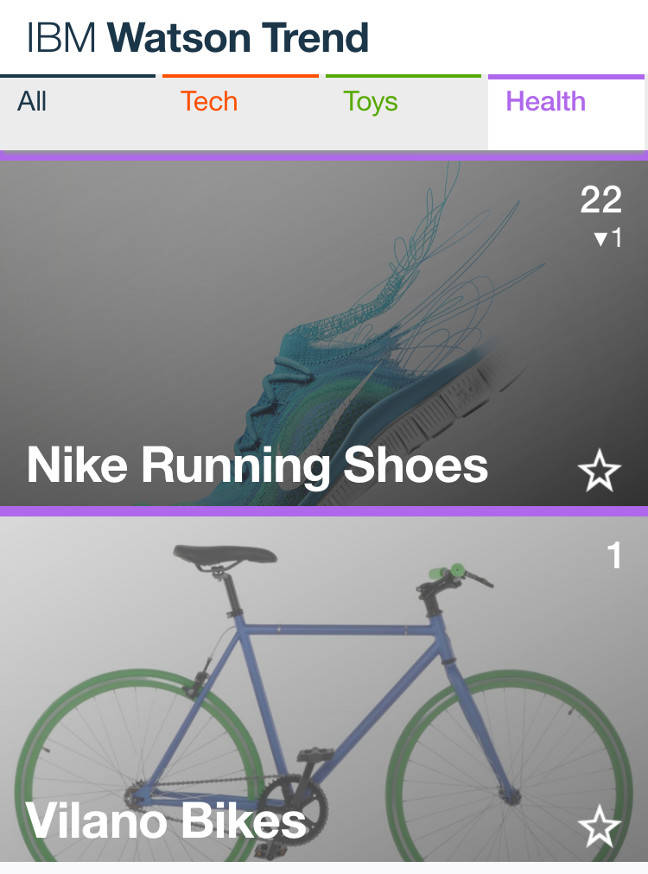 And you thought IBM's shopping list would be boring...
The point of the App is pretty straightforward: Watson's analytics engine has picked out the big trends in the key holiday shopping areas of tech, toys and health so you'll know exactly what to buy this season. Among the not-so-Earth-shaking revelations from Watson; People seem to want the Apple Watch, Legos are still cool, and some company called 'Samsung' sells a lot of TVs.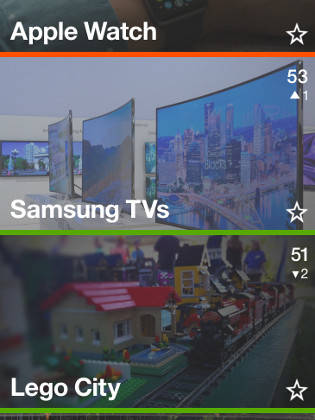 Stunning revelations!
The three screens each show the trending items in the respective category, presumably the things Watson thinks you will want to buy. Tapping on the item gives you a bit of analysis on the item. In this case, we learn that Legos are popular with children.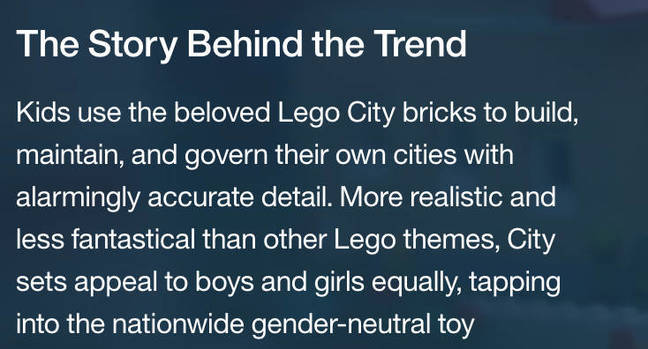 Hmm, perhaps there's something to this "Lego" craze
Not a fan of Legos? Don't worry, Watson has plenty of other gift ideas based on its bleeding-edge analytical capabilities.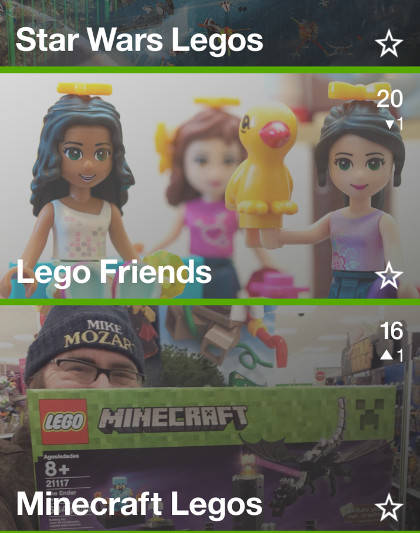 Apparently they taught Watson the Monty Python 'Spam' joke
Perhaps we're being a bit harsh on old Watson here. Surely IBM has put the system to use in any number of very serious and very productive research and analytics operations.
But this latest stunt underscores just how desperate IBM looks these days as it pushes to make Watson the future of the company. We all know that Big Blue isn't doing so well in a number of areas financially, and Watson is a major piece of the recovery strategy, but do they really have to look so desperate?
While cute, dressing Watson up as Christmas gift guide is hardly the sort of move that will inspire confidence in the project. ®
Similar topics