Indian James Bond fans have been making merry with the Central Board Of Film Certification's decision to cut a couple of Spectre snogging scenes by 50 per cent.
According to the Hindustan Times, an insider said: "The Censor Board had nothing against James Bond kissing, but the length of the kisses were found to be excessive."
While the paper says chief censor Pahlaj Nihalani claimed he had nothing to do with the deosculation, the BBC reckons fellow board member Ashoke Pandit fingered his boss as the culprit, who acted in his "personal capacity".
No sooner had the news broken than "Sanskari" ("virtuous" in Hindi) James Bond Twitter hashtag was born, in keeping with Indian movies' traditionally conservative approach to the locking of lips and the like.
Unsurprisingly, the censors come in for a bit of stick...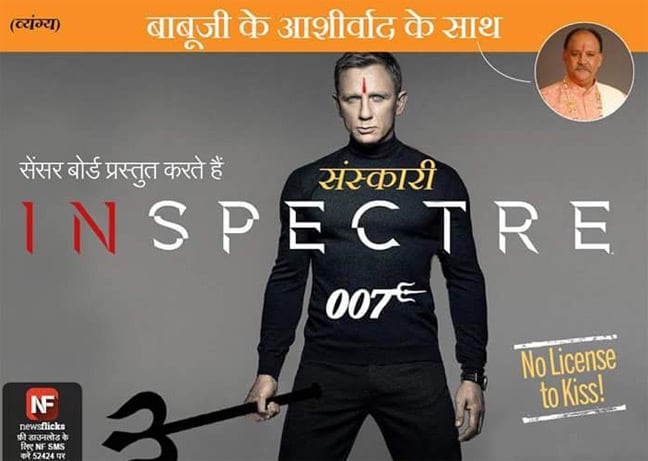 ...although they appear to have overlooked Bond girls' decidedly non-sanskari attire: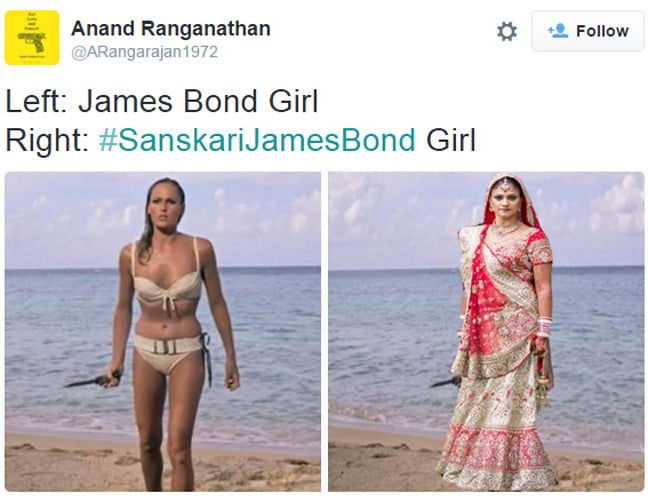 The big win, though, is for whoever knocked up this poster, widely shared by India-based denizens on social media:
😋"@BeingGeetaS: Don't forget to watch #SanskariJamesBond pic.twitter.com/UCNli7Xwe6"

— Manak Gupta (@manakgupta) November 20, 2015
Spectre opens today in India, and as the BBC notes, the excised kissing will not be restored. ®
Similar topics