This article is more than 1 year old
HPE to open private London drinking club
IT party central at City premises?
It has come to our attention that megacorp Hewlett Packard Enterprise is planning to open a private drinking establishment in its new London nerve centre, for the benefit of "employees, officers, guests and persons attending bona fide private functions".
Earlier this year, the then-HP signed a 15-year lease on 1 Aldermanbury Square, in the City of London, and is due to move in early next week, sources close to the premises (a builder standing right outside the front door) confirmed yesterday.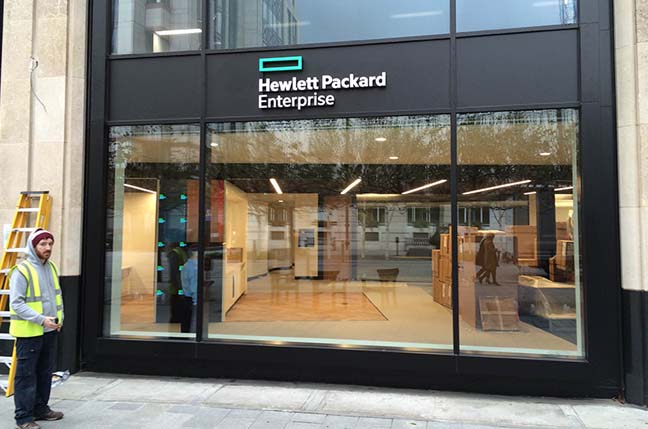 There's nothing to immediately suggest the edifice is about to become the IT world's party central, and indeed the Hewlett Packard Enterprise branded frontage (launched in April with a touch of whalesong and joss-stick) hardly inspires visions of Bacchanalian excess.
However, a Reg reader - who passes the building every day on his way to work - recently spotted a significant notice pinned to the facade: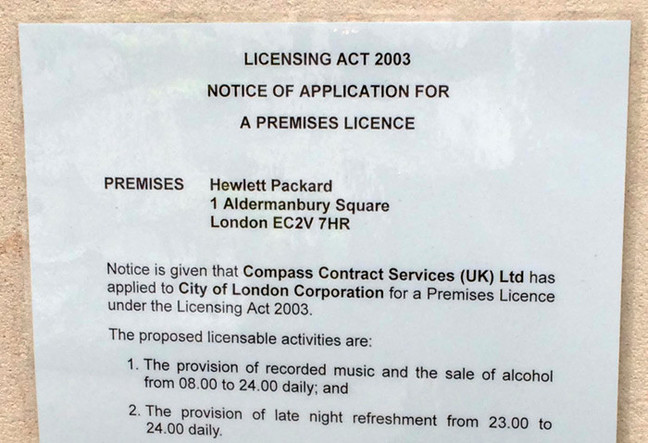 Yes indeed, HPE has tasked a third party with securing the necessary permission to punt liquor and pump up the volume.
Our informant wrote: "When I look at application online, I see it also covers 'off premises sales', which for all you pure, sober reporters at El Reg (ahem) means that folk in the City can all turn up and purchases bottles of white lightning or whatever we need to make snakebite.
"Is this the kind of support HP Enterprise thinks that the IT community needs, or are server sales just not bringing in the same revenue per square foot of space?"
Sadly, and as we've noted above, the HPE facility is strictly for company use, unless we from the unwashed masses are lucky enough to get an invite to a "bona fide private function".
It was El Reg's Paul Kunert - a man with a keen nose for alcohol - who nipped down to the City yesterday and took the above photos. Since he was out and about anyway, he considered it a good opportunity to check out local hostelries where mere mortals can get a livener...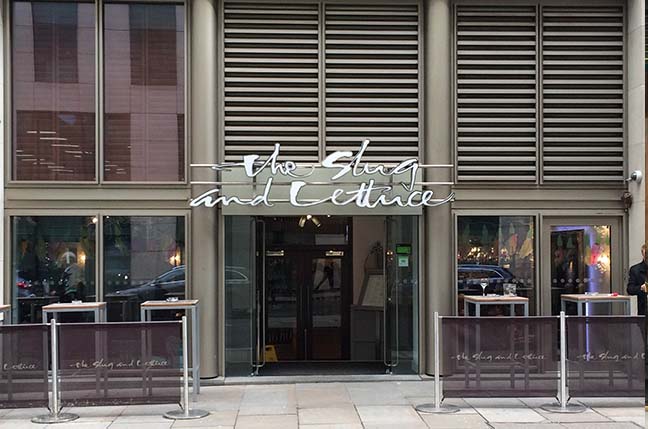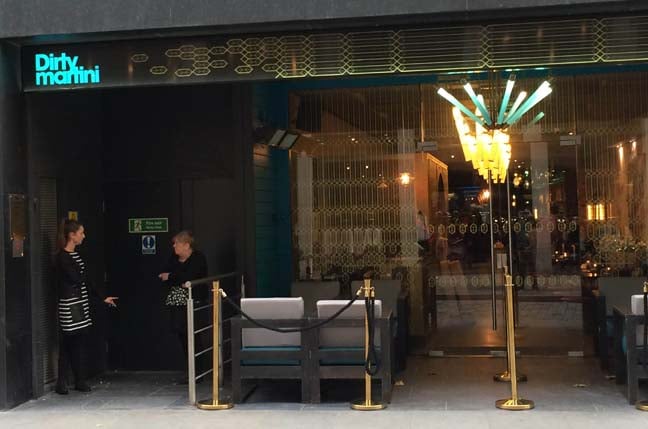 We're obliged to Paul for his selfless sacrifice and note that, in grabbing snaps of 1 Aldermanbury Square, he was lucky not to earn himself a righteous cuffing under the Terrorism Act 2000.
While we may never see the inside of HPE's corporate boozer, we're generously prepared to offer a potential name for the establishment, something which reflects the company's heritage and traditions as its employees move inexorably towards the bar. Anyone fancy a pint at "The Big Box and Bubblewrap"? ®