This article is more than 1 year old
Spanish village celebrates Playmobil nativity
Ah, the miniature joy of Xmas
We're obliged to expat reader Neil Tragham for alerting us to a forthcoming Playmobil Christmas celebration in his home village of Tivissa (Pop.: 1,500 + cattle).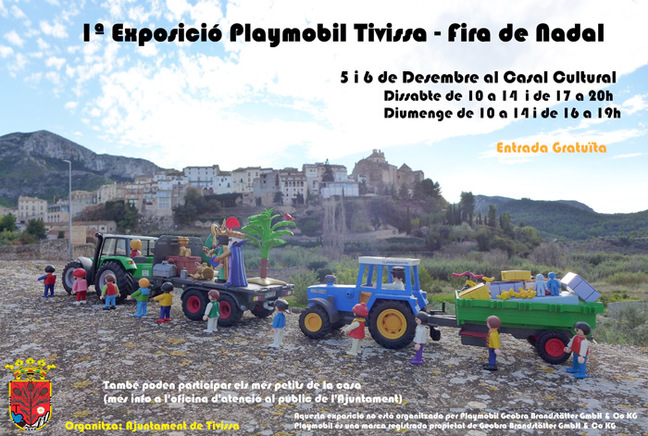 Locals are invited to present "dioramas" featuring our fave figurines, and Neil says he'll be on hand over the weekend to capture the results.
For those of you wondering what the above poster advertising the event is all about, firstly, it's in the local lingo Catalan. Secondly, it depicts the traditional "Cavalcada de Reis" ("Cabalgata de Reyes Magos" in Castilian, or "Cavalcade of Magi").
This procession, featuring the Magi Melchior, Gaspar, and Baltasar, takes place across Spain on 5 January - the night before Epiphany ("Reyes"), which is pretty well to Spaniards what Xmas Day is to the worshippers of Santa.
Indeed, Christmas Day is a pretty low-key affair here in the Iberian Peninsula, which is a considerable relief to those of us who've grown increasingly weary of the annual orgy of capitalism and excess.
However, my daughter considers the receiving of gifts on 25 December a birthright, while also expecting presents on 6 January. My wallet is already a-tremble. ®