This article is more than 1 year old
Doctor Who: Oh, look! There's a restaurant at the end of the universe in Hell Bent
It's obese on the inside
TV Review Readers please note: THIS IS A POST-UK BROADCAST REVIEW – THERE WILL BE SPOILERS!
Finally, the Doctor is over his mid-life crisis and his Sonic Screwdriver is back where it belongs. I was hoping that Clara (yes, I'll get to Clara) would keep the sunnies for herself after she reversed the polarity on the human-compatible neural block. But no such luck, sadly.
Hell Bent went out with a bang, though, didn't it? Clara and her new companion, Me, are going the long way round to Gallifrey on board a TARDIS wrapped in an American Diner outer shell (it's obese on the inside, surely).
Will the Doctor see either of them ever again? It certainly leaves the door wide open for a return of one, other or both characters in Season 10.
After so much heartache for the Doctor, it makes perfect sense to freeze the Impossible Girl's pulse.
It turns out that the Doctor spent roughly 4.5 billion years locked inside his Confession Dial, failing to reveal who the Hybrid is, in order to similarly go the long way round to Gallifrey to use an extraction chamber "to talk to an old friend".
This ep offers a number of references to last season's terrific Listen. Not only do we see the Doctor in the barn but we've also arrived at the end of the universe, where we previously were introduced to Orson Pink, a descendent of Clara's boyfriend Danny Pink.
The diner reference is clever, too. It shows the Doctor's apparent confusion about his most recent companion, helping him (and us) muddle our way back through to Amy and Rory.
Another assistant – Donna – briefly made an appearance in this series of Doctor Who. It's been a consistent theme throughout, in fact: companionship, of one sort or another, rapidly dissolving in front of the Doctor as he battles with the notion of who the Hybrid really is.
Reg readers leapt at the Doctor's declaration in the last episode, when he tells Gallifrey: "The Hybrid destined to conquer Gallifrey and stand in its ruins is me."
Some of you suggested that the "me" in that sentence is in fact Me AKA Ashildr, an immortal human with a little bit of Mire thrown in.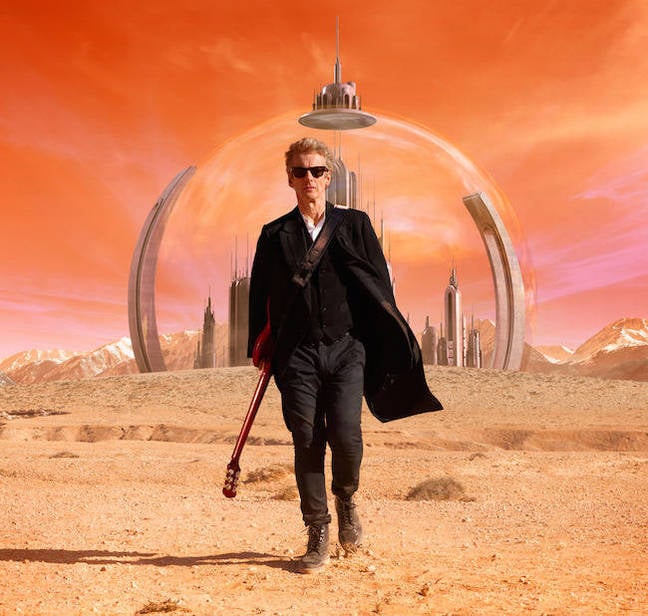 Doctor Who, Season 9 – Hell Bent. Pic credit: BBC
Cleverly, in Hell Bent, Me plants a similarly revealing line in a question to the Doctor. "Who is the Hybrid? Who threatens all of time and space?", she asks.
The Doctor later tells Clara as his memory begins to fade: "I went too far. I broke all my own rules. I became the Hybrid."
Meanwhile, Me sticks to her promise to the Doctor to pick up the pieces after he goes. We see her speeding off on an adventure with Clara. Could this be a spin-off series, perhaps?
After more than 4.5 billion years of the Doctor remembering Clara, maybe it's the kindest thing for him to finally forget who she is. Her presence across his time stream can now fizzle out, too, presumably.
Clara rightly tells the Doctor: "Stories are where memories go when they're forgotten." She says that maybe songs do that, too.
But come now, Doctor, put the guitar down. There's work to be done. ®