This article is more than 1 year old
Google cloaks Android in Red Screen of malware Dearth
Safe browsing mode extended to fool phishing without increasing boosting batteries
Google has extended its anti-social engineering Chrome tool to Android, making big efforts to reduce blacklists bandwidth costs along the way.
The Red Screen of malware Dearth officially branded Safe Browsing has long been a feature of Chrome desktop platforms where bandwidth and processing requirements are much less restrictive.
There the red splash screen has walled off all but the most persistent to be pwned users from websites known to have hosted malware, advertising injectors, or other web scum.
Safe Browsing and Chrome team bods Noé Lutz, Nathan Parker, and Stephan Somogyi say they have taken their time to beat the red screen into a form that is as light as possible such that users in bandwidth-sparse and patchy connectivity countries can receive at least the most critical blacklists.
"Bytes are big: our mantra is that every single bit that Safe Browsing sends a mobile device must improve protection," the team says.
"Network bandwidth and battery are the scarcest resources on a mobile device, so we had to carefully rethink how to best protect mobile users.
"Some social engineering attacks only happen in certain parts of the world, so we only send information that protects devices in the geographic regions they're in."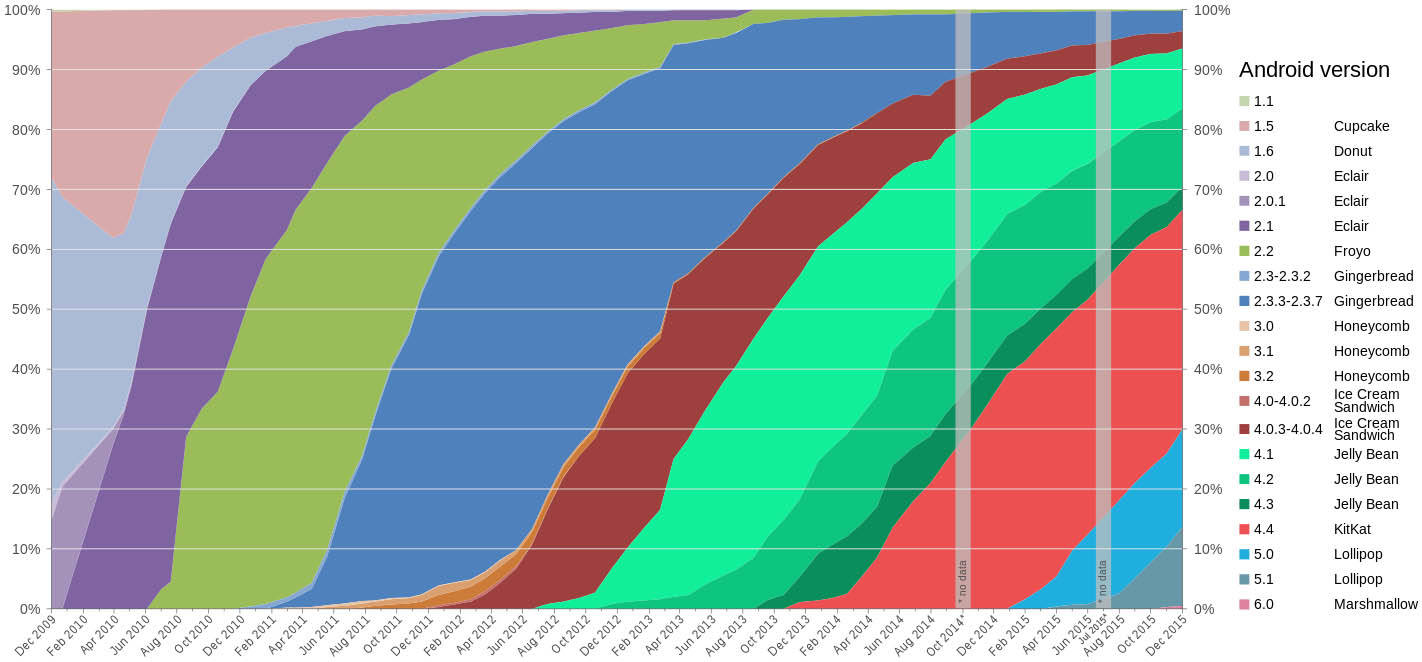 Updates will push the most important blacklisted websites first so that failed connections have a chance to protect users from the most active and risky attacks.
They also hauled in the Choc Factory's compression team to help make Safe Browsing "extra stingy" in respect to memory, processor, bandwidth, and battery use.
The protection comes activated by default with the latest version of Chrome on Android and with the recent Google Play Services version 8.1.
Android KitKat (version 4.4) is tragically still the most widely-used Android type running on more than a third of handsets. The combined Android Lollipop (versions 5.0 – 5.1.1) operating systems are found on 29.5 percent.
It is not clear what version of Play Services and Chrome those Android slackers can get, and therefore whether the Safe Browsing experience is open to them, but the trend to update to Lollipop is sweetening: In October, about 30 percent of users ran horrid Jelly Bean versions 4.1 to 4.3.1 and few ran the latest operating systems. ®