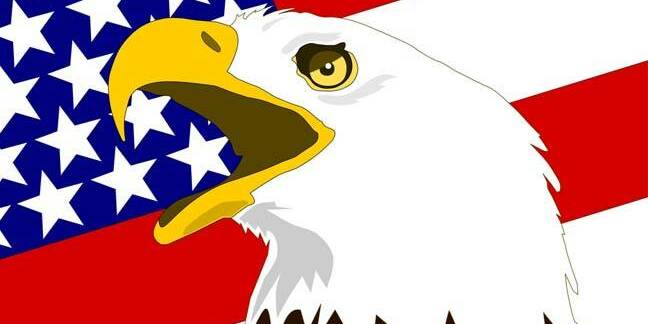 VMware's foes have again protested its attempts to strike a new deal with much of the US military.
VMware spent much of 2014 chasing the US$1.6bn, five-year deal, which was to cover the US Army, Navy, Air Force and Defense Information Systems Agency. That deal was controversial because it was done under "A Justification For Other Than Full And Equal Open Competition". Cloud services, storage systems, desktop virtualisation and more were covered under the deal, leading AWS, Nutanix and Citrix to protest the deal unfairly locked them out of sales.
The resolution of the complaint was weird: the US Government Accountability Office (GAO) page dismissed the complaint, but on the same day the Defense Information Security Agency (DISA) cancelled its RFP in order to re-think its needs.
The story resumes in July, when the US Army struck a modest $40m deal with an outfit called Carahsoft. VMware-watchers may recall that Carahsoft and VMware settled with the US government for $75.5m for "false statements" that "allegedly concealed the companies' commercial pricing practices and enabled the companies to overcharge the government for VMware's products and services from 2007 through 2013."
That contract [PDF – may go to Downloads] secures "an Enterprise License Agreement (ELA) for Commercial off-the-Shelf VMware software assurance and VMware Global Support Services in support of the Headquarters, Department of Army, Chief Information Officer G6, and its supported customers."
In August that contract was modified (see PDF) to include VMware's Mirage, Horizon and Workspace end-user computing products, the Virtual SAN virtual storage array, Cisco Nexus 1000V for VMware vSphere 5, vRealize Operations and many more VMware products.
The contract also changes the purchaser from just the Army, noting that "ordering authority is open to Department of Defense (DOD) Components, authorized contractors, and all Federal Agencies as prescribed by Army CHESS IT VMware ESI contract W91QUZ-09-A-0003."
The Register understands that change effectively means the deal can apply to much of the US Military, thereby providing a just-about-replacement for the wider deal cancelled earlier in the year.
A Washington Technology story (paywalled) seen by The Register suggests that the modifications to the contract saw Nutanix and Citrix again engage their legal representatives to contemplate a protest. Washington Technology reports that this Nutanix Bid Protest Docket and this one from Citrix are both related to the contract modification.
Given that Nutanix and Citrix's objections to VMware's last big military deal were dismissed, it's hard to know if they'll succeed this time around.
What is clear is that the US military is very committed to VMware and, as it is required to do, is seeking a way to get its hands on lots of Virtzilla's products under streamlined procurement arrangements. Such is commerce. ®
Sponsored: Webcast: Simplify data protection on AWS