This article is more than 1 year old
Man faces 37 years for sarcastic post insulting royal dog
Thailand and social media do not get along
A Thai man faces up to 37 years in jail for publishing a "sarcastic" Facebook post about the king's dog.
Thanakorn Siripaiboon, 27, has been charged under the country's lèse-majesté laws, which seem to have been expanded to cover not just Thailand's royal family but its pets too.
Thanakorn's crime was to "like" and share a doctored photo of the king and an infographic on a corruption scandal involving the military junta that runs the country.
However, he was specifically charged with "disparaging the king's dog" in "a message that satirized the king's dog," according to his lawyer. The exact nature of the canine insult was not provided. Thanakorn also faces sedition charges.
Unfortunately, this is far from the first time that the lèse-majesté laws have been stretched so extraordinarily.
Earlier this year, 58-year-old businessman Tiensutham Suttijitseranee was given 25 years in jail by a closed military court for posting five Facebook pictures with captions that the court decided were defamatory to the Thai royal family.
The laws have even been stretched to cover a king that died several hundred years ago, and then expanded to cover criticism of the laws themselves when the US ambassador to Thailand was investigated after he made a comment about the lengthy jail sentences being handed down to citizens caught up in lèse-majesté. Now it appears to cover animals owned by the royal family.
What's really going on here?
Of course, this has nothing to do with insulting the king or his dog.
The king, Bhumibol Adulyadej, is 88 years old and in failing health. His wife, Queen Sirikit, has suffered repeated strokes and has not appeared in public since 2011. Meanwhile, the only heir to the throne, Crown Prince Maha Vajiralongkorn, fits the cartoonish mold of the spoiled, impossible prince. Most famously, he appeared in a home video with his topless wife at a poolside birthday party for their pet poodle Foo Foo, singing karaoke. The video briefly made its way onto YouTube.
In what at times seems like an over-the-top version of Dallas, Thailand's powerful elites – including the royal family, politicians, and military – have been fighting over the reins of power for more than a decade, but particularly in the lead-up to the king's impending demise.
This time last year, Vajiralongkorn divorced his third wife amid a corruption scandal. Her uncle, a security services head, was charged with bribery, extortion, and oil smuggling. Lèse-majesté also came in handy when her three brothers were investigated for defaming the monarchy.
Vajiralongkorn was close with Thai prime minister Thaksin Shinawatra, but he was extremely unpopular with the military and other parts of the royal family. After Shinawatra was caught up in yet another corruption scandal, he was eventually overthrown by the military in 2006 and – you guessed it – charged with lèse-majesté.
His younger sister subsequently became prime minister from 2011 to 2014 before again being overthrown by yet another military coup in May 2014. In fact, it is increasingly difficult to keep track of the coups, palace politics, and claims of insulting the monarchy. There remains a real risk of upheaval when the king dies however – hence the wild over-reaction from the military.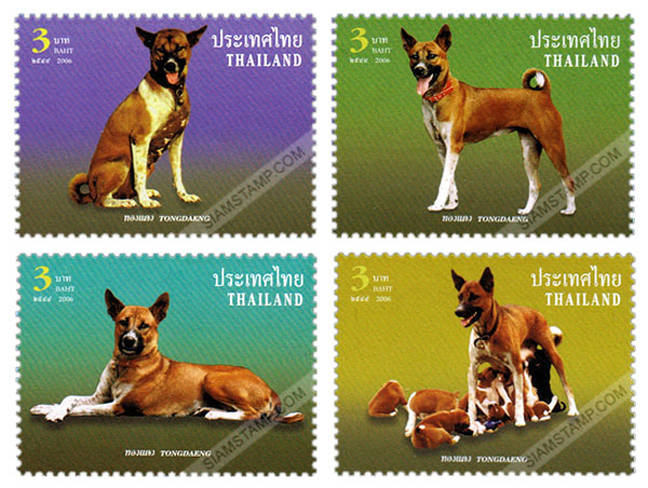 But tell me about the dog
In this context, a multi-decade jail sentence for being sarcastic to a dog starts to make sense. Especially when you consider this is no ordinary dog.
The dog is Tongdaeng – a mongrel whose name means "Copper" – and is hugely popular in the country.
According to the story, she was rescued by the king himself in an alley. In reality, he adopted the dog from a litter when it was brought into a medical center he had recently opened.
The king then wrote a best-selling book about her that is really a book about social etiquette. The king wrote: "Tongdaeng is a respectful dog with proper manners; she is humble and knows protocol. She would always sit lower than the King; even when he pulls her up to embrace her, Tongdaeng would lower herself down on the floor, her ears in a respectful drooping position, as if she would say, 'I don't dare.'"
The book has been reprinted several times and as a result of the fuss, the dog is respectfully referred to as "khun" – effectively "ma'am". The dog also has a set of stamps.
Unsurprisingly, the collision of social media with a world that is almost beyond satire has not been pretty. So far, the plan of those in power is to try to terrify everyone into not saying what they think by handing out wildly disproportionate jail sentences: an approach that history tells us is unlikely to end well. ®