European Space Agency (ESA) astronaut Tim Peake, NASA 'naut Tim Kopra and cosmonaut Yuri Malenchenko blasted off this morning from Baikonur Cosmodrome in Kazakhstan en route to a six-month stay aboard the International Space Station.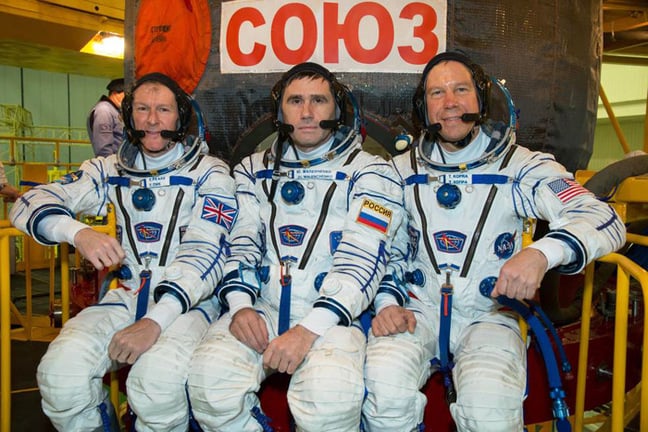 See you in six months: Tim Peake, Yuri Malenchenko and Tim Kopra
The trio were lifted aloft by a mighty Soyuz-TMA19M at 11:03 GMT. Shortly before departing for the launchpad, Peake posted a Right Stuff snap to his Facebook page, with the caption: "Last pic before launch - GO for flight! Thanks for all the good luck messages - phenomenal support!"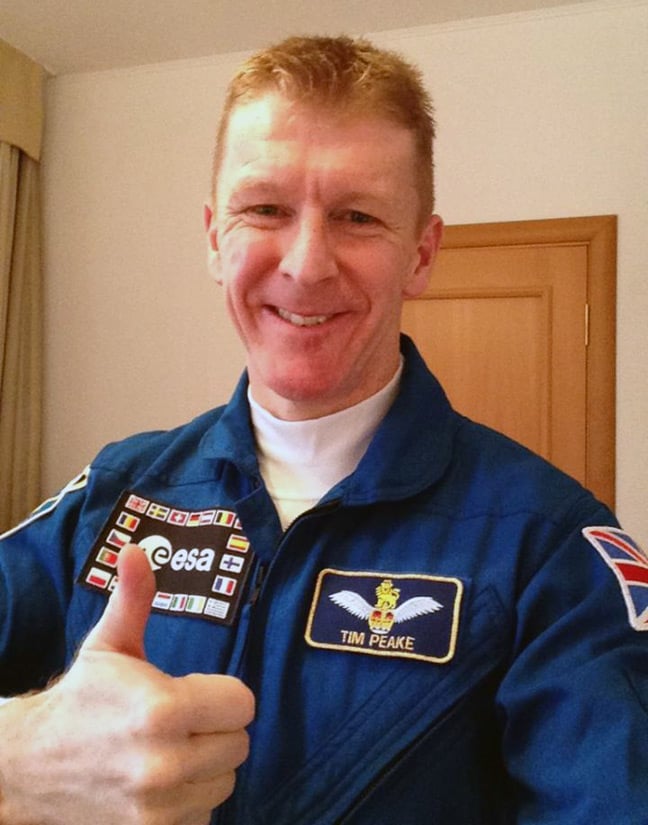 The Right Stuff. A pre-launch selfie by Time Peake
Peake, Kopra and Malenchenko are due to dock with the orbiting outpost at 17:23 GMT, after which they'll be welcomed aboard by fellow Expedition 46 members commander Scott Kelly, Mikhail Kornienko and Sergey Volkov. ESA will have live coverage of the hatch opening and subsequent press conference here.
Peake's time during his residency will be largely occupied with elements of the Principia mission, "to maintain the weightless research laboratory and run scientific experiments for hundreds of researchers on Earth".
The official Tim Peake/Principia website is here, and you can also follow his progress on the Principia blog. ®