Spectra Logic's High Performance Transporter is a six-times-faster tape cartridge-transfer robot that can drop tape slot-to-drive transfer time from six to 1.5 seconds.
When a tape library receives a request to access a file on a stored tape drive, then micro-millisecond data access times of SSDs and disk get forgotten about. From the relative timescale point of view of processors, it takes years for a tape drive to be picked, moved to a drive, and fired up.
Spectra Logic CTO Matt Starr explained that the tape transfer robots inside Spectra's tape libraries have a 2-stage pick process. One pick stage steadies a cartridge in its tray and partly pulls it out, with a second pick extracting it fully from the tray, and then the robot takes it to the drive.
By partly paralleling the 2-stage pick process and making other changes, Spectra has been able to drop the tape slot-to-drive transfer time in its libraries from six secs to 1.5 secs. In fact, it claims an up-to-six-fold improvement in tape transfer operations in its large TFinity libraries.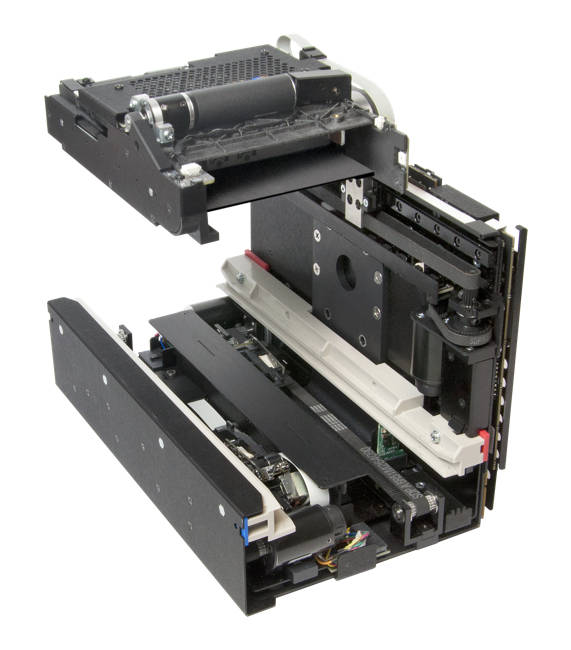 Spectra Logic High-Performance Transport
That decrease in cartridge in-flight time is good news and means tape drives will be idle for shorter periods, with the library's ability to transfer GB/sec of data increased.
Check out a video: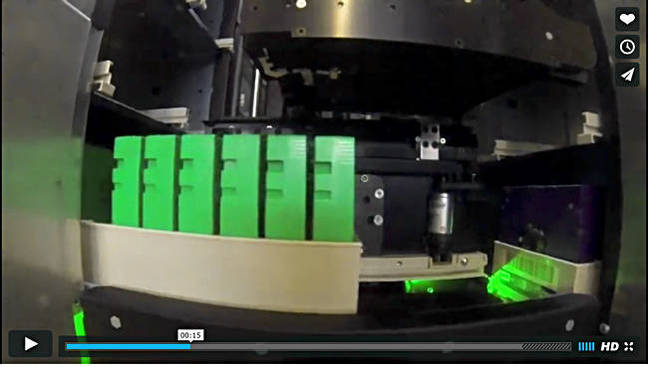 Spectra Logic HPT operation
There's another video showing the HPT's operation here.
The HPT is in beta test now and can be expected to be generally available in the first half of 2016, possibly by the second quarter. ®