This article is more than 1 year old
Hybrid cloud thingies, new media and everything is software-defined: Storage reinvents itself
Mainstream arrays go away, other appear
Storage year in review, part 2 The foundation-shaking changes in storage media in 2015 were paralleled, if not exceeded, by the massive perturbations at all levels in the systems, suppliers and applications areas. EMC is fleeing into the arms of Dell, there were acquisitions and splits, activist investors, startups galore, and death and near-death experiences, as well as a miraculous recovery.
The constant background theme was the general fall in mainstream array and supplier revenues with a constant flow of new arrays by newer suppliers as they all struggled to make the best use of flash media.
We'll take a gander at the 2015 storage systems area here, and review what happened with suppliers in a third episode of our 2015 storage review.
Storage systems
At the high-end enterprise end of the array scale there was a wholesale array refresh with new EMC VMAX, IBM DS8800, HDS VSP, HP 3PARs and a Huawei 18000. Moshe Yanai's do-it-again startup Infinidat strode into the world and introduced its InfiniBox with a staggering seven 'nines' availability (99.99999 per cent uptime), unified file and block facilities.

IBM DS8880
Progress so far seems uninterrupted and Infinidat looks set to become a fixture and capture share from other suppliers.
In the mid-range area everyone updated products, generally adding hybrid cloud thingies, new media support and better data protection, management and nods to in-array analytics.
There was a huge emphasis on software-defined storage with software-only suppliers such as DataCore, FalconStor and Nexenta fighting it out with SW-defined storage from hardware suppliers asserting their arrays were software-defined too, in the latest version of marketing hype.
For simplicity, software-defined means sold free of hardware lock-in and software-based means sold with hardware.
VMware's VSAN legitimised the virtual SAN idea, aggregating connected server's direct-attached storage into a logical or virtual SAN, but its EVO:RAIL attempt to have partners sell hardware using it flopped, becoming EVO:FAIL. However, VMware is pressing on.
Both Western Digital and Seagate pushed on into the storage array makers' space with HPOC ClusterStor systems from Seagate, and an archive array from WD's HGST business unit. As if it wasn't enough for the array mainstreamers to face inroads from hybrid arrays, all-flash startups, HCIAs and SW storage folks, their disk drive component suppliers had the gall to start making arrays as well. All in all, it was a pretty shitty year for the mainstream array people.
HCIAs and hybrids
Parent EMC introduced its ScaleIO Node virtual SAN product as hyperconverged infrastructure appliance (HCIA) startups such as Nutanix and SimpliVity took the virtual SAN idea, and built scale-out, converged server, storage and networking node products that are proving popular.
In particular, Nutanix built out its product energetically, adding its own KVM-based Acropolis hypervisor and making strenuous efforts to lessen its dependence on VMware.
The hybrid array vendors Tegile and Tintri introduced all-flash boxes. Hybrid array newcomer NexGen introed its all-flash products. Nimble Storage did not, focussing on adding Fibre Channel support instead, and its growth suffered in the third 2015 quarter.
There was a big spat between Nutanix and VMware over Storage Review performance testing with both saying the other should be transparent and VMware helping/letting Storage Review publish test results which weren't available with Nutanix. It's water under the bridge now, especially as VMware blogger Chuck Hollis, who had pushed the issue, has moved to Oracle..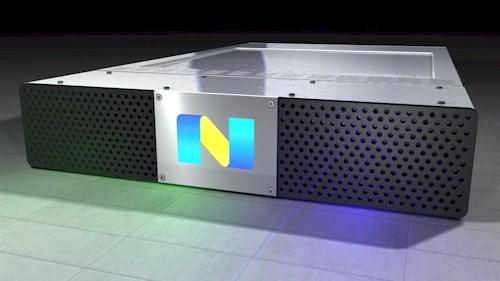 Nutanix Cloud Appliance
HCIA-ness is spreading. Lenovo now has a Nutanix-powered HCIA and Huawei has its own HCIA tech. HCIAs and business customers are still in the honeymoon period and everything is rosy. It can't last. No storage product is ever perfect.
All-flash arrays
In the all-flash array (AFA) area Pure Storage ran its IPO, with mistaken Gartner estimates about its earlier progress coming to light and occasioning criticism of the way they were used by Pure. Since then Pure has delivered a knock-out quarter and its shares are now higher, at $17.25, than the June IPO price of $17.00, which is confidence boosting.
AFAs scooped SPC benchmarks, with HPE bagging the SPC-2 top spot with its 3PAR 2850, beating an all-flash VMAX which took the top spot earlier in the year. Hitachi took the SPC-1 crown with an all-flash VSP G1000.
NetApp moved its FlashRay organisation into its ONTAP FAS array group. Brian Pawlowski, the lead engineer for FlashRay, joined Pure Storage, as FlashRay was no longer on top but in ONTAP.
Cisco's Invicta AFA product was canned in a somewhat humiliating withdrawal from the AFA market by the Borg. It's now rumoured to be buying HCIA SW startup Springpath.
Kaminario and SolidFire ran tight ships. Dell, HP, NetApp and EMC refreshed array lines with EMC's rack-scale AFA, the DSSD product, exciting Michael Dell. All the mainstream vendors were reporting booming AFA sales. SanDisk introduced a flash JBOD, which has been taken up by Tegile and Nexenta.
Violin Memory, although it refreshed its hardware and software strongly, did not meet with any sales success worth the name and is currently evaluating strategic alternatives with bankers.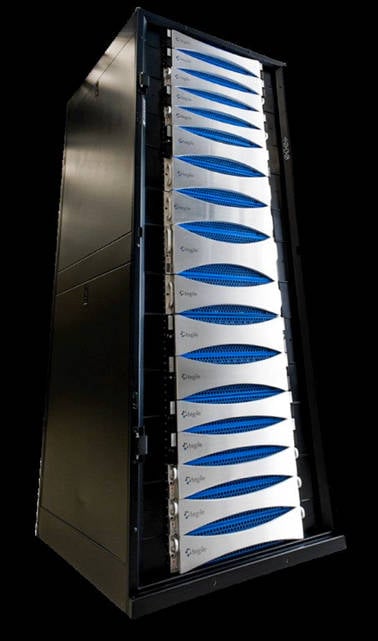 Intelliflash rack
The rise of the cloud
Pubic cloud storage and arrays in the cloud, had a monster year, with the big three, meaning Amazon, Azure and Google, growing like crazy. Different types of cloud storage proliferated, with Google Nearline, for example, competing with Amazon's Glacier.
HP decided to cancel its Helion public cloud, probably taking fright at the vast expense and uncertain outcome it faced. IBM pushed ahead with SoftLayer and EMC set up Virtustream, with VMware pushing its vCloud Air service.
The doubt is whether any storage systems IT vendor has the vision, resources and commitment to set up a public cloud service that can compete with the big three. It's all too easy to stay in the comfort zone, protect the on-premises business, and push the hybrid cloud – witness NetApp's Data Fabric idea of seamless integration between its ONTAP and other offerings and the Amazon cloud.
Object storage
Object Storage saw lots of activity, with S3 rising to prominence as the standard object storage access protocol.
IBM bought Cleversafe and HGST bought Amplidata, leaving Scality as the startup leader in this space. It was joined by two newcomers, namely Minio and Openio.
NetApp re-emphasised its StorageGRID product with added features. Dell started reselling Scality's RING software, as did HPE storage later in the year. There is speculation that Seagate and Scality have a deal as well.
All in all object storage remained in an unstructured file storage niche, growing in prominence and not, apparently, hindered by scale-out file system efforts. It looks to have become a permanent part of the storage landscape, although some are arguing it is a feature and not a product.
Applications
HPC storage progressed with DDN refreshing and strengthening its product line, notably with its Wolf Creek solid-state burst buffer to radically speed IO, as well as new SFA14K arrays and more.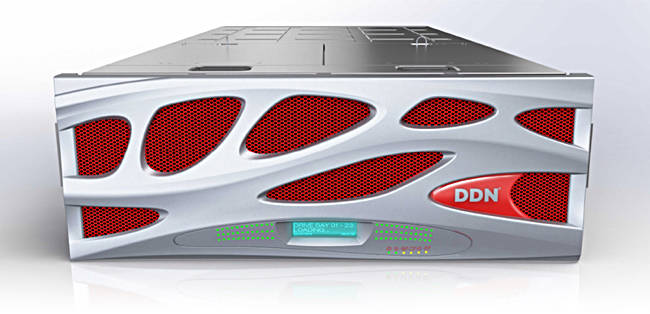 DDN's WolfCreek: a contender for the bezel of the year award?
OpenStack had two noisy jamborees where the faithful eulogised over developments and said paradise was coming, meaning mass OpenStack adoption.
Big Data continued in its noisy, prominent way ... although, whisper the thought, big customer wins from Big Data use were not that evident.
Scale-out storage software such as Spectrum Scale, Ceph and Gluster saw constant activity ... although, whisper the thought, not much stand-out customer adoption.
Every storage array supplier professed VMware VVOL love, but customers have not adopted VVOL technology, yet. Perhaps 2016 will be VVOL adoption year. On the other hand perhaps VVOLs are VMware's FCOE (joking!).
Containerisation ideas spread with Docker, Mesos and others. We can safely say containers are in the hype phase of Gartner's adoption cycle with a trough of disillusion yet to happen.
Pause for breath
Storage products came onto the market at a frenetic rate in 2015, it being probably the busiest year ever on that score. But wouldn't you expect these enormous changes in storage media, products and systems to be accompanied by troubling transitions, surging startups and corporate change events too?
You would, and they were, and we'll review these in a third article. Hold your horses. ®