This article is more than 1 year old
Debian Linux founder Ian Murdock dead at 42
Tributes pour in for open-source pioneer who had threatened to kill himself on Twitter
Debian GNU/Linux founder Ian Murdock has died. He was 42.
Murdock is best known for launching the open-source distro in 1993. Just last month, he joined the technology startup Docker in San Francisco.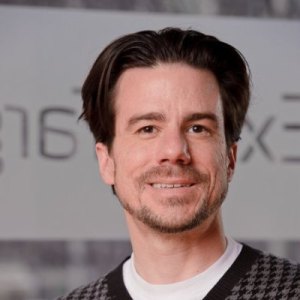 Debian guru ... Ian Murdock
On Monday afternoon, he posted a string of distressing and erratic tweets, revealing he had been arrested by police near his home in the city, and that he was accused of assaulting an officer. Murdock was also threatening to kill himself. After people reached out to him, he appeared to calm down, vowing instead to clear his name. Murdock died that evening. His Twitter account has since been disabled.
"It is with great sadness that we inform you that Ian Murdock passed away on Monday night," Docker CEO Ben Golub confirmed today. He added:
Ian was perhaps best known professionally as the founder of the Debian project, which he created while still a student at Purdue University, where he earned his bachelor's degree in computer science in 1996. Debian was one of the first Linux distros to be forged, and it is widely regarded as a one of the most successful open-source projects ever launched. Ian helped pioneer the notion of a truly open project and community, embracing open design and open contribution; in fact the formative document of the open source movement itself (the Open Source Definition) was originally a Debian position statement. It is a testament to Ian's commitment to openness and community that there are now more than 1,000 people currently involved in Debian development.

In the past decade, Ian's contributions to the tech community continued, as CTO of the Linux Foundation, as a senior leader at Sun Microsystems (including serving as Chief architect of Project Indiana); and most recently as Vice President of Platforms at Indianapolis-based ExactTarget, which became part of Salesforce in 2012.

We consider ourselves lucky to have known Ian and worked with him. He amazed everyone whom he worked with for the depth of his thinking, passion and experience. He was truly brilliant and an inspiration to many of us; his death is a loss to all whom he has known and touched.
The free-software community was stunned by news of Murdock's death.
"With a heavy heart, Debian mourns the passing of Ian Murdock, stalwart proponent of Free Open Source Software, Father, Son, and the 'ian' in Debian," the Linux organization said in a statement.
"Ian's dream has lived on, the Debian community remains incredibly active, with thousands of developers working untold hours to bring the world a reliable and secure operating system. The thoughts of the Debian Community are with Ian's family in this hard time."
While Ian is the "ian" in Debian, "Deb" is Debra Lynn, Murdock's girlfriend while he was creating the project. They married in 1993, and divorced in 2008. It is understood Murdock was the father of two daughters and one son.
The cause of death is not known at this stage, but it is not believed to be suspicious. A spokesperson for Docker said it was a "private matter."
According to the San Francisco police, officers were called to Steiner and Union St in the city at 11.30pm on Saturday, December 26, following reports of a man trying to break into a home – that man was identified as Ian Murdock. He reportedly fought with the cops, and was given a ticket for two counts of assault and one for obstruction of an officer. The techie had been drinking, according to the police logs. A medic arrived to treat an abrasion to Murdock's forehead, and he was released so he could be taken to hospital.
A few hours later, on Sunday, December 27 at 2.40am, police were called again to reports of Murdock banging on the door of a neighbor at the very same block. A medic arrived to treat him for any injuries. Officers then took Murdock to the county jail where he was held in a cell.
Murdock was bailed later that day, on Sunday, after a bond, said to be $25,000, was paid. He died the next day.
His family has asked people to respect their privacy during this difficult time. ®