This article is more than 1 year old
Remembering those who logged off in 2015
Trailblazers and icons who passed on this year
As with every year, 2015 brought with it the departure of a number of beloved and respected figures in the world of technology, science and popular culture.
To mark the end of the year, El Reg is looking back on those people we lost over the last 12 months.
[Editor's note: This article was written and edited before the death of Debian founder Ian Murdock this week.]
Sir Terry Pratchett
Technology and literature fans alike went into mourning in March when word emerged that Sir Terry Pratchett had passed on at the age of 66.
Best known for his Discworld fantasy series, the prolific Pratchett authored more than 70 books, was made an Officer of the Most Excellent Order of the British Empire in 1998, and was knighted in 2009.
Following his 2007 diagnosis with Alzheimer's disease, Sir Terry emerged as a fundraiser for Alzheimer's research and an advocate for assisted dying. He would continue to publish works up to and following his death.
Dan Fredinburg
Google executive and adventurer Dan Fredinburg was among those who perished in the Nepal earthquake when he was overcome by an avalanche on Mount Everest.
An avid mountain climber, Fredinburg helped bring images of some of the world's most famous summits to Google Maps. He was also involved with the privacy research efforts at Google X labs.
Satoru Iwata
Nintendo boss Satoru Iwata will be remembered not only as the president of the video games giant, but also as an executive who wasn't afraid to get his hands dirty with a bit of coding. He helped with the development of parts of the Pokemon series and oversaw development of the Wii console.
Iwata passed away in September following a battle with cancer.
Gene Amdahl
When it comes to mainframes and big iron systems, few engineers were as impactful as Gene Amdahl.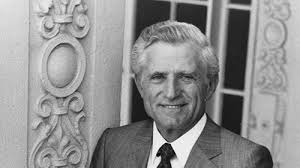 IBM's Gene Amdahl
Image courtesy of Computer History Museum
The former IBM man helped introduce computing into the workplace with the development of the 704 and System/360 units. He would turn competitor to Big Blue in 1970 when he struck out on his own with the Amdahl Corporation.
Amdahl passed away in November at age 92.
Charles Townes
Charles Townes won the 1964 Nobel Prize for his work on the invention of the laser. His work was instrumental in the field of astronomy, where his research contributed to the discovery of supermassive black holes and complex molecules in space.
Townes spent more than 50 years as a faculty member at UC Berkeley, only going into a "semi-retirement" position at age 98, one year prior to his death.
Susan Sheridan
Fans of Hitchhiker's Guide to the Galaxy knew Susan Sheridan as the voice of Trillian Astra on the BBC's radio adaptation of the Douglas Adams series. The role was one of many Sheridan would voice in her career.
Sheridan passed away in August at the age of 68.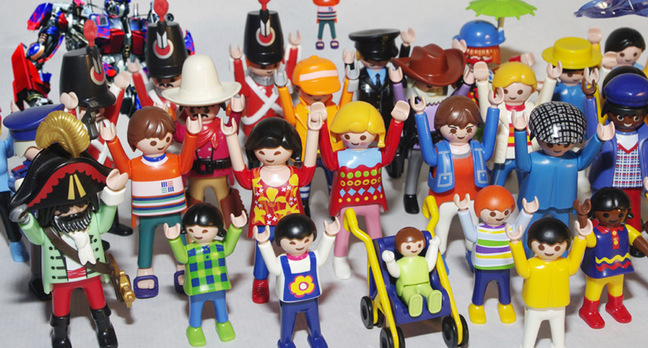 Brandstatter's tiny plastic icons
Horst Brandstätte
Anyone who grew up with a set of Playmobil toys has Horst Brandstätter to thank. The Playmobil creator died in June at his home in Bavaria.
Brandstätter is said to have come up with the iconic Playmobil figurines amidst the 1970s oil crisis, when plastics were in short supply and toymakers were tasked with creating new products with a minimal amount of raw materials.
Sabeen Mahmud
April saw the tragic death of online activist Sabeen Mahmud. An advocate for women in technology, Mahmud helped organize Pakistan's first hackathon and also campaigned for human rights and free speech.
Chuck Forsberg
Chuck Forsberg, who passed away in September at 71 years of age, developed Zmodem, a file transfer protocol that became the preferred way to send and receive files in the early 1990s.
Forsberg's Zmodem protocol introduced a number of concepts, including restartable transfers and work-arounds for latency issues on modem transfers. The system became a particularly popular way to make transfers on the BBS systems that were popular in the days before web portals.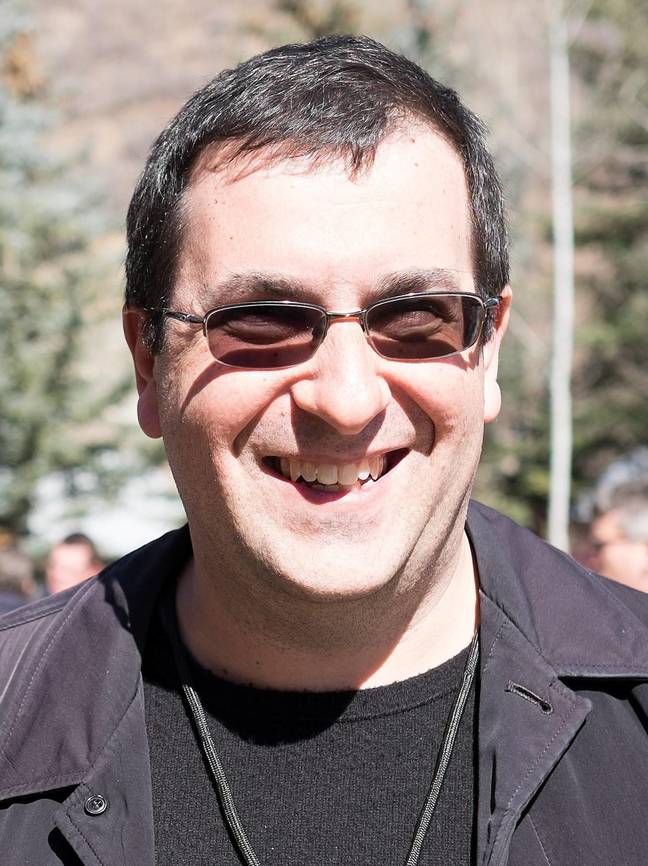 Dave Goldberg
image via Christopher Michel, Flickr
David Goldberg
Dave Goldberg was the head of research house Surveymonkey and a former executive at Yahoo! during the Purple Palace's height.
He was also the husband of Facebook chief operating officer Sheryl Sandberg and the father of two children. Goldberg's passing, the result of a gym accident, brought an outpouring of grief from Silicon Valley. Facebook founder Mark Zuckerberg would remember Goldberg as "an amazing person."
Caspar Bowden
The fight for online privacy lost a great advocate this year when Caspar Bowden succumbed to cancer in July.
A former Microsoft exec, Bowden spent years campaigning to limit government surveillance and attempted to expose state-sponsored spying activities years before Edward Snowden would make his infamous data dump.
Joseph Lechleider
The development of ADSL service would not have been possible without the work of Joseph Lechleider.
While working at Bell Communications Research, Lechleider put forward the idea of asymetric signals as a way to overcome the noise issue with high-bandwidth connections.
That theory would be put into practice years later to help usher in the era of high-speed internet connections and the growth of broadband. ®