Storage year in review, part 3 Winners, losers, refugees, death, near-death, and a miraculous recovery ... all these were things that characterised the year for storage suppliers in 2015. They experienced earthquake-level changes as the movement of tectonic storage plates like flash, the cloud, server-based storage and activist investors shook old assumptions to the core.
Cash gushed from VCs into startups, and CEOs came and went in a year of titanic changes climaxing with EMC running (or about to run) into the arms of Dell in ... but there was more to come.
Let's start with mergers and acquisitions, and even some de-mergers. Here's a list of some of the events in the year:
WD buying SanDisk
EMC being bought by Dell partially due to activist investor Elliott Management's influence
EMC bought Virtusream and its cloud management business
Avago bought Emulex as its Fibre Channel HBA Diversification efforts stalled
Overland did a reverse merger/was acquired by Canada's Sphere 3D but continued its heroic loss-making activities
Imation fell into the hands of activist investors who then had it buy Connected Data in a strategy to add value to the poorly-selling Nexsan arrays
IBM bought object storage house Cleversafe
Seagate re-integrated semi-spun-off EVault back in-house
Seagate bought Dot Hill
Citrix bought Sanbolic and its software-defined storage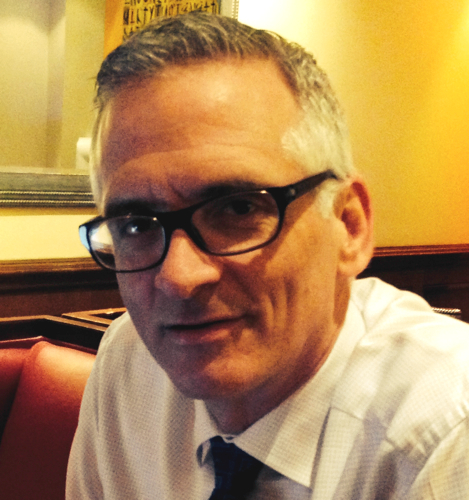 Chris Gladwin, Cleversafe chairman
One acquisition that did not happen was Cisco buying a storage business. Some still expect it to happen.
There were two massive de-mergers, as HP split into HP (printers and PCs) and HPE (enterprise HW, SW and services), signalling Meg Whitman's biggest attempt to kick the resistant, obstructive HP back into growth, with the dreadful cackle of ousted CEO and PC spinoff-promoting Leo Apotheker's laughter heard off stage. Meanwhile, the post-Autonomy acquisition debacle continued in lawsuit hell.
Symantec split into a private-equity-owned Veritas storage business and the original Symantec security business. In both the HP and Symantec cases we're now asking, "Okay, you split. What's next? You got your dedicated management focus. Are you going to run the existing ship better or do something new?"
China and activists
China pushed its way into the storage business with the Tsinghua Unigroup buying into Western Digital and, apparently, trying to buy Micron. It's also setting up a flash fab inside China.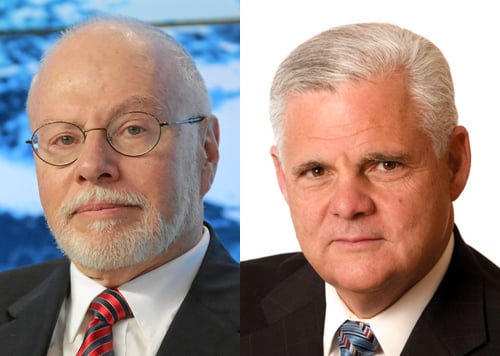 Paul Singer of Elliott Management (left) and EMC Chairman and CEO Joe Tucci (right)
Seagate was allowed to start integrating its acquired Samsung HDD business by Chinese state regulator MOFCOM, which also permitted WD and HGST to start integrating their operations. This happened a short time after the Tsinghua group announced its investment in WD ... a strange coincidence?
Activist investors had a field day with the Clinton Group gaining control of basket case Imation, and Elliott Management pushing EMC into the arms of Michael Dell in a deal that won't be consummated until next year, and still faces investor resistance over the way VMware is being treated with a tracking stock and landed with the Virtustream business.
IBM storage revenues continued declining, as did NetApp's, though more slowly. Post-IPO Box made unspectacular progress.
Spectacular, steady state, dead, near-dead, and back from the dead
Veeam had a stand-out spectacular year with great growth in revenues and customers as CEO Ratmir Timashev continued giving electroconvulsive therapy to what had been a staid backup market. The end-point backup market saw both Code42 and Druva moving ahead, adding security and integration with central data centres.
Tarkan Maner's Nexenta made good progress. There were relatively steady state suppliers such as Brocade, DataCore, X-IO and SpectraLogic, with DataCore possibly having a spectacular benchmark result looming using its parallel IO technology.
SpectraLogic continued showing everyone else how you manage a supposedly declining tape market business by adding integrated disk drive-based products such as Arctic Blue.
Commvault found itself in trouble but thinks it's ready for an upturn after fixing lots of problems.
Coraid, the supplier of AoE protocol storage, died. AoE inventor Brantley Coile started up his own business to resurrect the technology's development, and OutpaceIO combined a French System integrator with a Coraid support organisation in Georgia to support existing Coraid customers and develop the technology towards becoming a unified, multi-protocol, storage back-end.
There are three not-yet-dead-and-hanging-on suppliers. Violin Memory is one and it has had a colossally bad year, and is now effectively up for sale.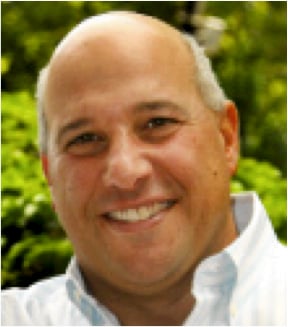 Kevin DeNuccio, CEO of beleaguered Violin Memory
Flash DIMM technology developer Netlist, with its legal Rottweiler jaws still locked into Diablo Technologies but getting no satisfaction, did a great deal with Samsung, giving it a financial lifeline as Sammy looks to develop its own non-volatile DIMM technology products.
In the back-from-the-dead category is Falconstor, with deals to supply SW to Violin Memory, Kaminario and others, plus a refreshed product set. If there is one CEO who could walk on water it is probably FalconStor's Gary Quinn.
We said bye-bye to CEOs who absolutely could not walk on water, instead running leaking ships. For example:
NetApp's ousting of Tom Georgens after many quarters of declining results
Imation's Mark Lucas went when the Clinton Group gained control
QLogic fired Prasad Rampalli when its results went downhill and it still has no CEO as the board decides what to do
X-IO gained Bill Miller when incumbent CEO Brian Owen willingly stepped aside; Owen is still with X-IO
Similar topics