This article is more than 1 year old
Storage suppliers: Who reached for the stars, who burned up in orbit?
Hopes and fears, ecstasy and tears
Funding rounds and Startups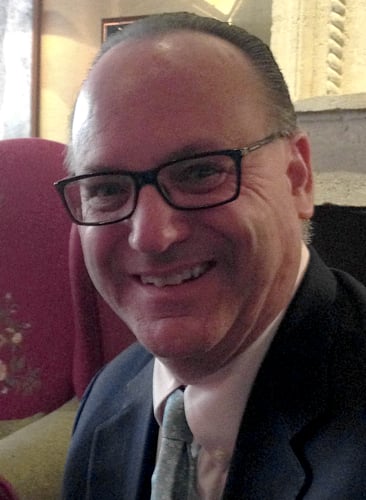 FalconStor CEO Gary Quinn
We have recorded 39 storage startups getting venture funding so far this year* with the amount totalling $1.634bn, a deluge of money. Actifio and SimpliVity became two storage unicorns, startups with a billion dollar-plus valuation.
There was huge startup activity. Mentioning just a few stealthy startup de-cloakers, we saw ClearSky Data, Cohesity, Hedvig, Iguaz.io, Infinidat, Komprise, Levyx, Minio, Outpace.io, Portworx, Robin Systems, Rockport Systems, Rozo and Rubrik.
A notable event was David Flynn's Primary Data announcing its DataSphere with its vision of providing one virtual silo for all physical silo products.
Hyperconverged Infrastructure Appliance (HCIA) startup Nutanix made a late IPO filing on 22 December, wanting to raise $200m, and implying it wants to go public in 2017.
Summing up
So, that was storage in 2015, at the media, systems, applications, vision and supplier levels. What a thrilling ride! What a roller coaster!
Storage is now a vastly more complicated game, with mainstream incumbent suppliers failing to dislodge upstart newcomers and their technology, but not rolling over before them either.
The old simple monolithic or dual-controller array model has given way to a much wider spectrum of storage product tech, from server-centric VSANs and HCIAs, to enterprise arrays, scale-out filers, object storage, cloud storage, Big Data (HDFS) storage, all-flash arrays, hybrids arrays, and software-only storage.
The three driving trends forcing change during the year have been flash, the cloud, and multiple forms of storage SW aimed at fixing silo sprawl and other ills. It has been one of the most challenging years in history for storage suppliers, one of the most creative for storage startups, and a difficult one for customers, because the industry and its technologies are in turmoil with no clear way forward visible yet.
Perhaps 2016 will change that. But this is storage and clarity is a rare commodity. ®
* Some storage startup funding rounds in 2015:
Alation – $9m A-round
Axcient – $25m E-round
Basho – $25m G-round
BlueData – $20m C-round
ClearSky Data – $27m B-round
Code42 – $85m
Cohesity – $55m B-round
Coho Data – $30m C-round
Crossbar – $35m D-round
Datameer – $40m E-round
Datos IO – $15.25m A-round
Datto – $75m B-round
Delphix – $75m
Exablox – $23m C-round
Hedvig – $30.5m seed and A-round
iguaz.io – $15m A-round
Infinidat – $150m B-round
Interana – $20m B-round
Komprise – $6m A-roun
Mangstor – $10m B-round
MarkLogic – $102m F-round
Minio – $3.3m seed
Mirantis – $100m C-round
Nantero – $31.5m E-roun
Peaxy – $15m B-round
Pivot3 – $45m F-round
Portworx – $8.5m A-roun
Qumulo – $40m B-round
Robin Systems – $15m B-round
Rozo – $700,000
Rubrik – $51m A- and B-round
Scale Computing – $18m F-round
Scality – $45m D-round
SimpliVity – $175m D-round
Tachyon Nexus – $7.5m A-round
Talena – $12m A-round
Tintri – $125m F-round
Tegile – $70m D-round
Velostrata – $14m A-round