This article is more than 1 year old
Chinese unleash autonomous airborne taxi
Where's my bloody flying car? Here it is, sort of
The "where's my bloody flying car?" protesters among you should take heart that the world may be a 23-minute autonomous flight closer to the reality of personal airborne transport with the unveiling of the EHang 184 "autonomous aerial vehicle".
The 200kg EHang 184 promises to "achieve humanity's long-standing dream of easy, everyday flight for short-to-medium distances" by lifting up to 100kg of passenger using four pairs of counter-rotating propellers.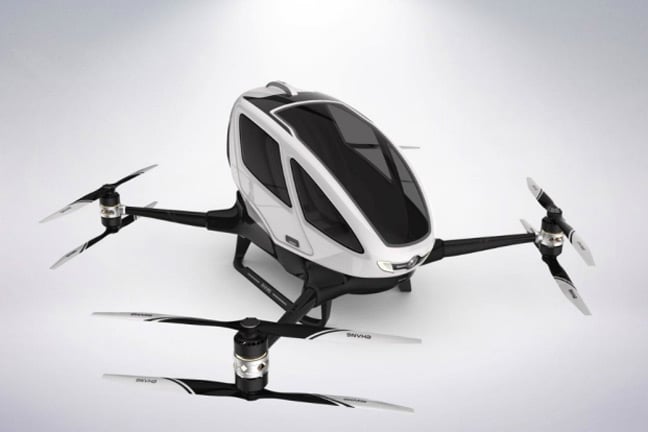 No pilot's licence is required, and once you've tapped in your destination via the idiot-proof interface, you're away - assuming your destination is within the 23 minutes' maximum flight time at a top speed of 100km/h.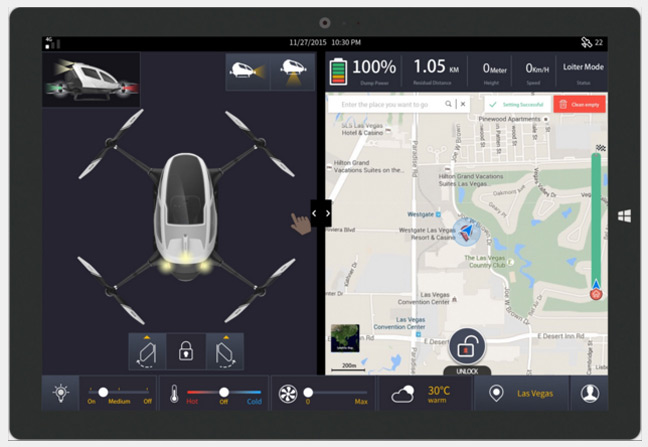 If the thing ever gets off the ground, the plan is to have EHang swarms monitored from a central command HQ, the better to avoid inclement weather, Amazon delivery drone fleets, shotgun-wielding Kentucky vigilantes, and so forth.
Those of you wishing to cast a critical eye over the EHang's specs are directed here. ®