For an example of just how far paper plane and drone tech have come since the historic launch of our Vulture 1 aircraft back in 2010, look no further than the PowerUp FPV - described as the "first ever paper airplane drone with a live streaming camera".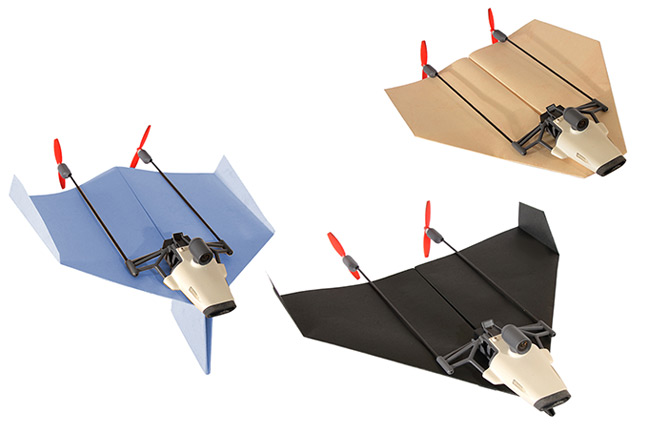 The chaps behind the PowerUp FPV have raised a substantial $460k down at Kickstarter for their latest toy, having previously tin-rattled their way to a whopping $1,232,612 for the PowerUp 3.0.
The PowerUp FPV has all the bells and whistles you'd expect following the last few years of rapid consumer drone development, including autopilot and live streaming FPV via Google Cardboard.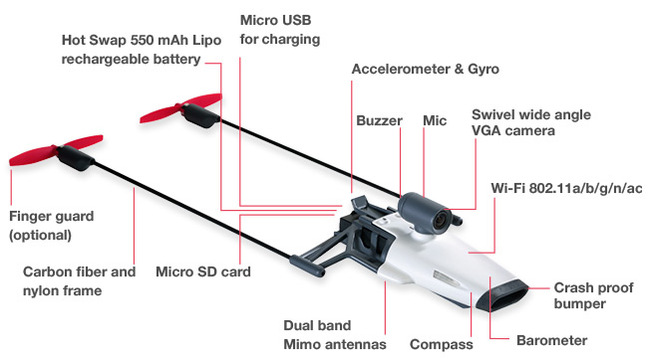 It's nice idea - albeit limited to around 10 minutes' flight by the limitations of Lithium Ion batteries - and there are doubtless plenty of hours of fun to be had designing custom paper flying wings.
If you fancy pushing the paper plane envelope, there are bare bones (no wings or head-mounted display) kits available for $149, or a bare bones option (with wings and display) for $179. Get in there quick, though, because the Kickstarter campaign ends tomorrow. ®