Whatever Android-ChromeOS mashup looks like, it's gotta be better looking than this
Remix OS 2.0 leaps out of China
---
Screenshots If you've ever wondered what Android would look like as a desktop PC OS, then try this for size: Remix OS from China.
It's a very rough-around-the-edges build of Android-x86 – an ongoing port of Google's open-source OS from ARM gadgets to x86 PCs – with some closed-source stuff to create a multitasking desktop with moving windows, an application bar, and so on, but with Android's look-and-feel. It tries its best to map keyboard shortcuts and mouse movements to the normally fingertip-driven user interface.
If you're wondering what the upcoming Android-ChromeOS mashup will look like, this could be it but hopefully with a lot more polish.
Version 2.0 of Remix OS for PC was released on Tuesday as an alpha-quality download for developers and the techno-curious to toy with. You're expected to write the .ISO image of the operating system to a USB 3.0 flash stick, and boot from that. It should work on real hardware, if it's supported, or in a virtual machine: El Reg was able to get it going in Parallels by creating a generic 64-bit Linux guest and supplying the .ISO as a bootable DVD.
The OS is developed by Beijing-based Jide, which was founded in 2014 by three ex-Google engineers; their startup also touts an Android-powered tablet and a 'droid PC, both of which sport ARM system-on-chips. (The Ultratablet has a quad-core Cortex-A15 Nvidia Tegra chip, and the Mini PC has a quad-core Cortex-A53 from Allwinner.)
You can surf the web, download and install the Google Play Store app, install phone and tablet apps, run them in separate windows, and so on, as if you were using a handheld with a mouse, keyboard and monitor connected. The end-user agreement has made a few people jumpy; for one thing, while using the software, "you're not allowed to spread rumor, disturb social order, or undermine social stability," and "you agree that you irrevocably waive any and all ownership, legal and moral rights to your user content," which is essentially extending Chinese rule over your desktop.
The user interface is clumsy. It's an interesting toy right now, no more, no less. If anything, it's a cute way to test in-development apps, if you can't be bothered firing up an Android emulator.
At the heart of the thing is Android 5.1.1 and version 4.0.9 of the Linux kernel. Here's what it looks like:
The boot menu, so if you can reach this far, your machine is capable of running Remix OS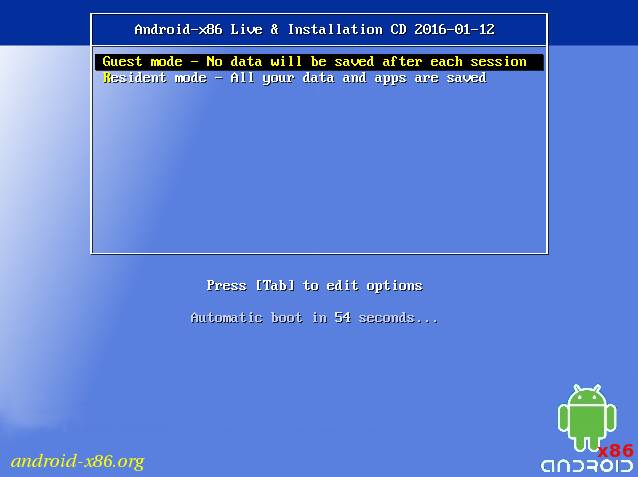 A little shoutout to Android-x86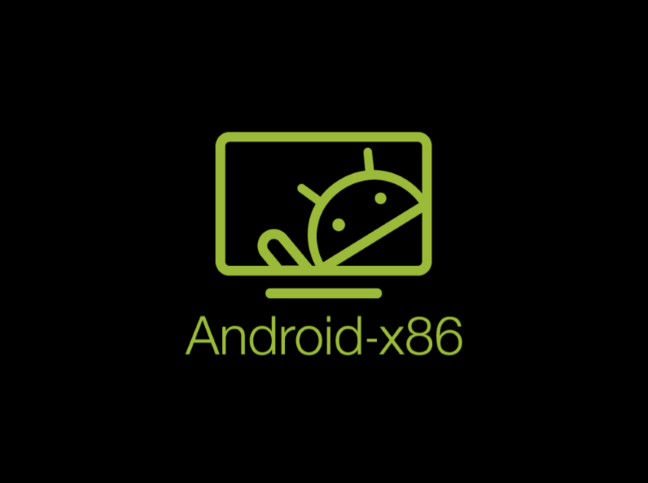 And here's the splash logo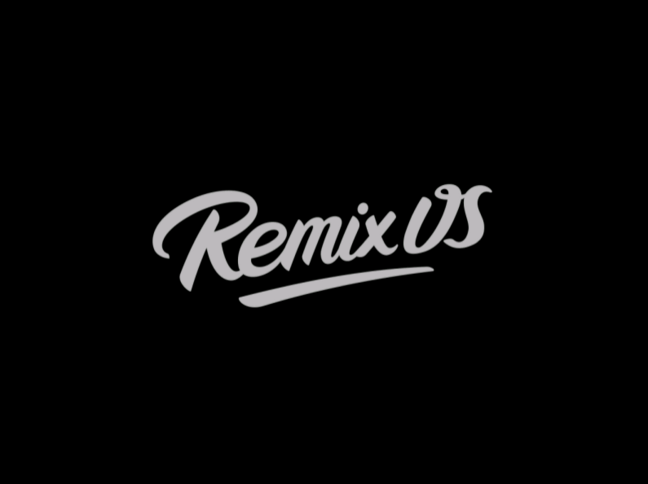 Make sure you get the language right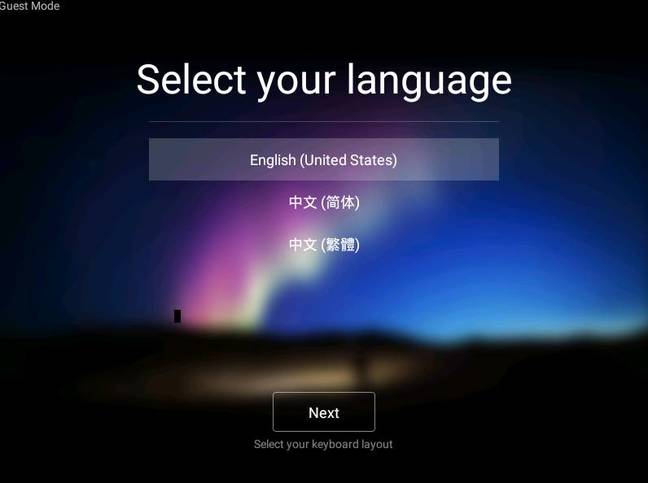 Don't leave the screen unattended or this may pop up. This scribe is slowly learning Chinese, but this is being thrown into the deep end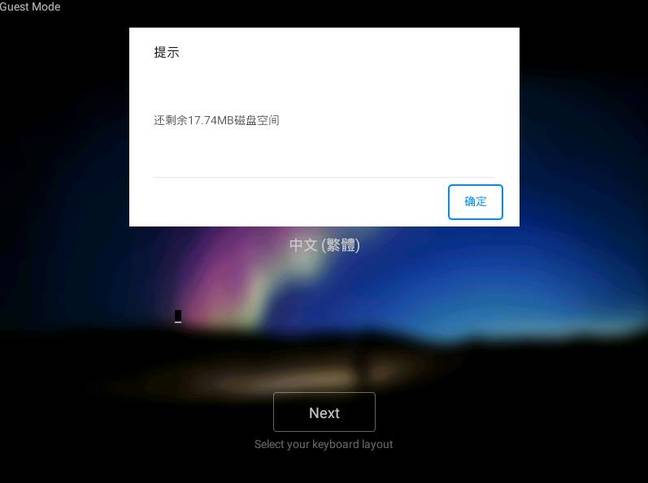 Oh ok, so this is starting to look like a normal desktop, if you ignore the radioactive green taskbar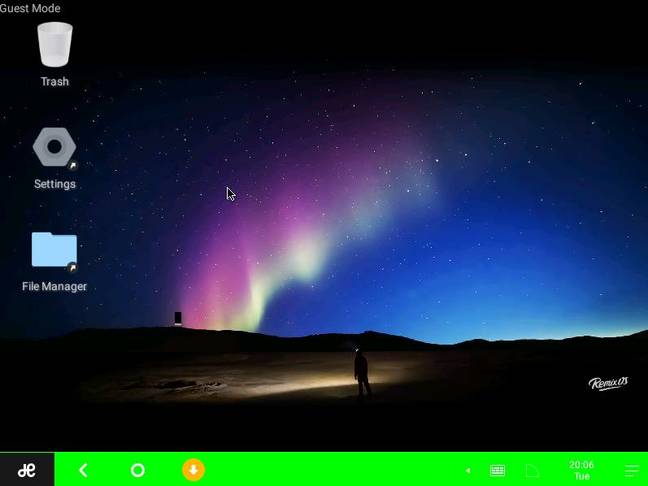 Connecting to the web was painless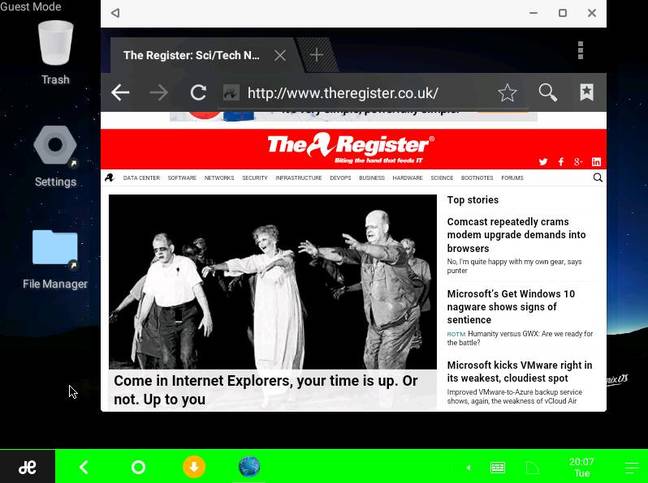 The system configuration screen looks a bit like OS X's
Notification: Time to start lesson 34: "昨日這位軍長對記者說,人的意志有無限的力量.他把他看作是勝利的關鍵"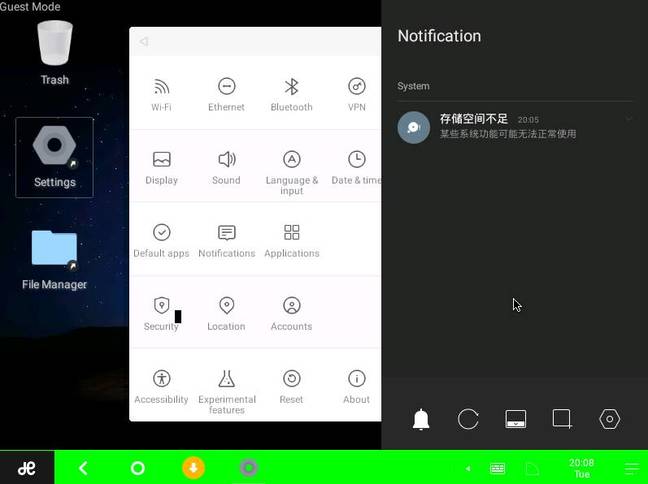 Then the thing sorta crashed, leaving a black background, and an "about this system" page that wouldn't go away. Oh well. 祝你好运。 玩的开心。®