Bijou Linux autopilot takes to the skies
Diminutive PXFmini shield for the Raspberry Pi Zero
Those who believe that less is indeed more are directed to the PXFmini autopilot shield for the Raspberry Pi Zero - a seriously bijou bit of kit measuring just 31mm by 73mm and weighing in at 15g.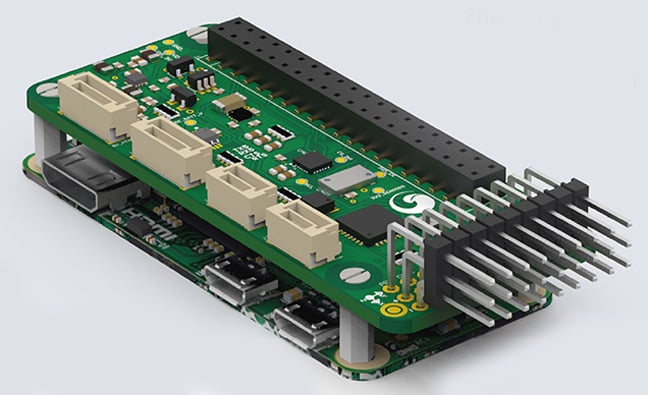 The PXFmini is the work of Spanish outfit Erle Robotics, and since the company's part of the Dronecode initiative, it's no surprise that the shield offers support for the open source platform's APM and PX4.
On the hardware side, there's all the expected bells and whistles, including Inertial Measurement Unit, digital barometer, etc.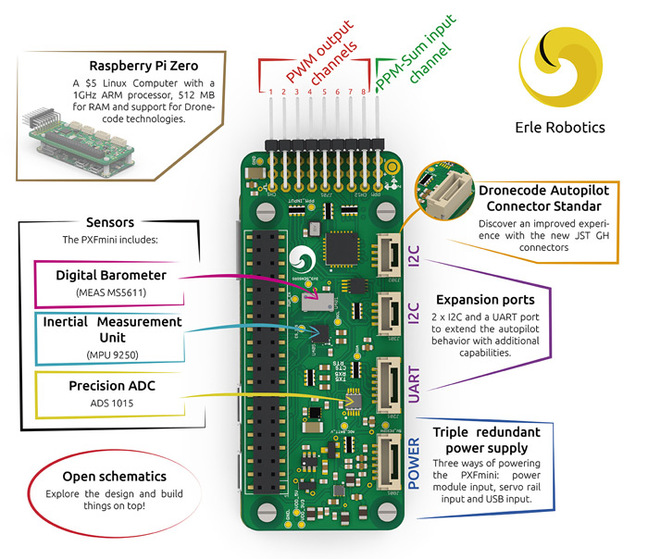 What caught our eye are the JST GH connectors, which promise to be a vast improvement on the troublesome DF13 connectors used, for example, on 3D Robotics' Pixhawk. Erle Robotics says it's "partnered with manufacturers to provide DF13 to JST GH converters".
The PXFmini is available to buy now at €69, for February delivery. Throw in the cost of a Pi Zero and you've got a budget brain ideally suited to small, lightweight drone projects. As Linux autopilot guru and Low Orbit Helium Assistant Navigator (LOHAN) team member Andrew Tridgell commented down at DIY Drones: "The smaller form factor will make Linux autopilots viable for a much wider range of vehicles." ®