NASA looks set to get back into the space shuttle business with the announcement of three International Space Station cargo delivery contracts, one of which has been handed to Sierra Nevada Corporation and its "Dream Chaser" vehicle.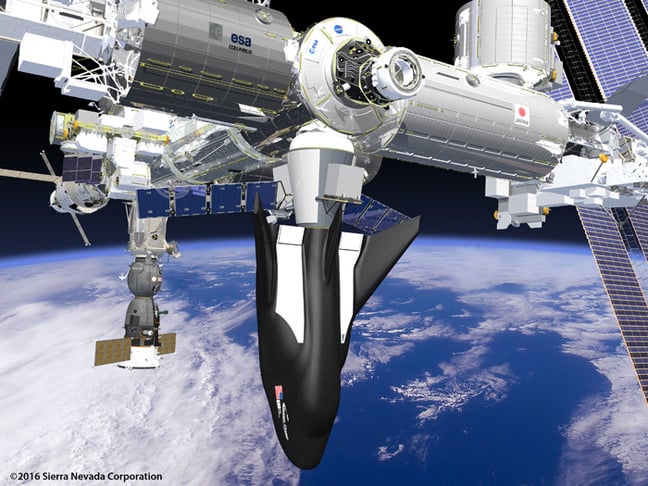 Coming soon to an ISS near you: The Dream Chaser space truck. Pic: Sierra Nevada Corporation
The $14bn "Commercial Resupply Services (CRS-2)" deals encompass "cargo delivery services to the space station, disposal of unneeded cargo, and the return of research samples and other cargo from the station back to NASA".
Unsuprisingly, Orbital ATK's Cygnus spacecraft* and SpaceX's Dragon are the other two space trucks booked for ISS delivery duty. Both have already made successful trips to the orbiting outpost.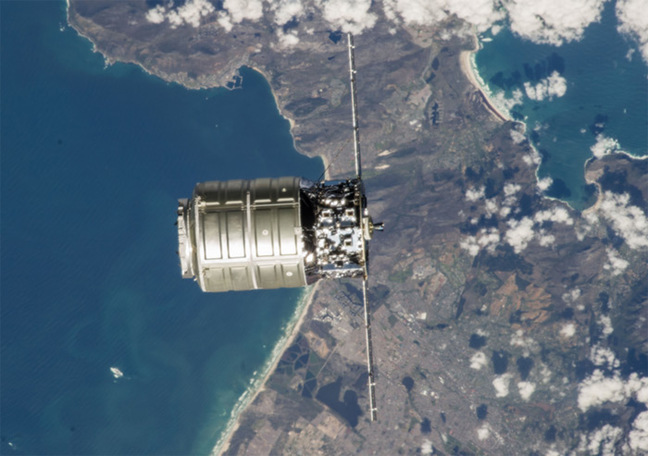 The first Cygnus spacecraft creeps up on the ISS in September 2013. Pic: NASA
Just as SpaceX is developing the manned Crew Dragon, Dream Chaser similarly comes in two flavours - the crewed Dream Chaser Space System and the Dream Chaser Cargo System.
The latter is capable of lifting 5,500 kg of cargo to Low Earth Orbit, then returning autonomously to terra firma for a runway landing. A cunning folding wing design allows it to be packed into a standard fairing atop either an Atlas V or Ariane 5.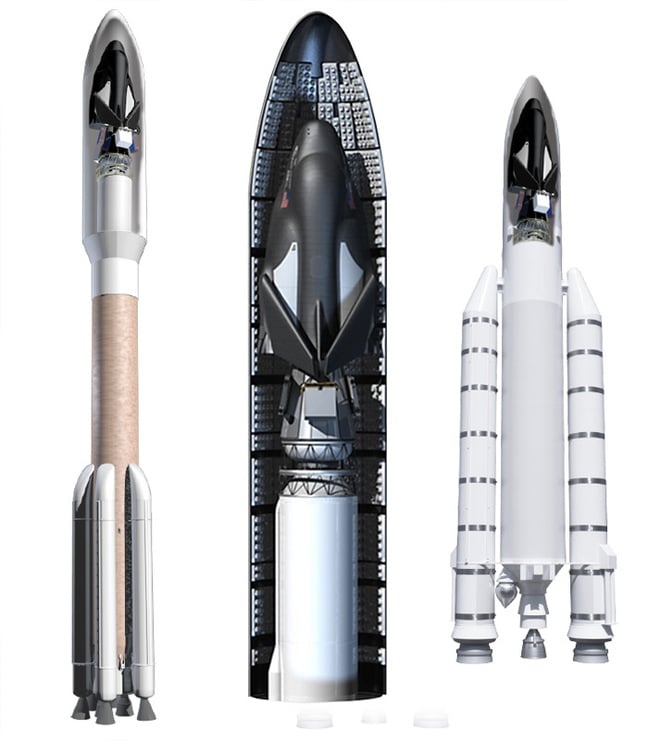 The Dream Chaser snugly atop the Atlas V (left) and Ariane 5. Images: Sierra Nevada Corporation
The trio of space truck contractors are booked for six launches each between 2019 through 2024. In parallel with preparations for those flights, SpaceX and Boeing - with the Crew Dragon and CST-100 Starliner, respectively - are moving to restore US human spaceflight capability as part of the Commercial Crew Transportation Capability programme.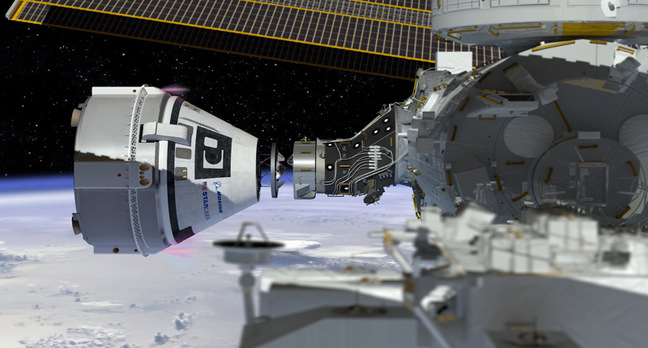 The CST-100 Starliner
NASA head honcho Charles Bolden said of both the manned and umanned initiatives: "Few would have imagined back in 2010 when President Barack Obama pledged that NASA would work 'with a growing array of private companies competing to make getting to space easier and more affordable', that less than six years later we'd be able to say commercial carriers have transported 35,000 pounds of space cargo (and counting!) to the International Space Station - or that we'd be so firmly on track to return launches of American astronauts to the ISS from American soil on American commercial carriers. But that is exactly what is happening." ®
Bootnote
*Orbital says its CRS-2 missions will use an "upgraded" Antares rocket. In November 2014, an Antares was lost in spectacular fashion shortly after lift-off. The failure was caused by faulty Russian-designed motors, according to the company.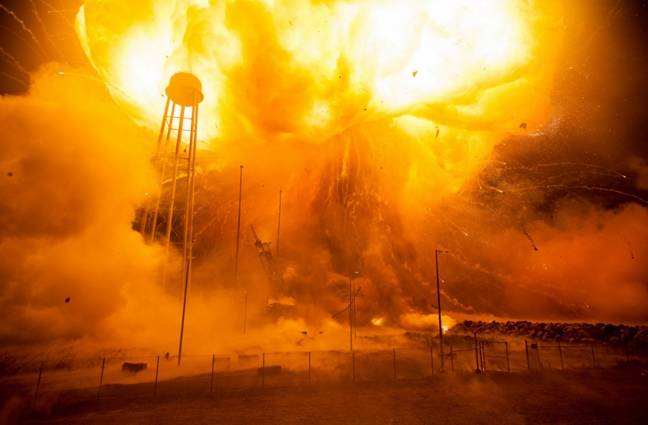 Kaboom
Orbital insists it's "on schedule for Antares launches to resume in the second quarter of 2016" with new first-stage power plants.