Comcast subscribers across the San Francisco Bay Area reported problems with their broadband connections Tuesday night through Wednesday morning.
People tweeted updates beginning yesterday evening that their service in the area was out, with no word from Comcast regarding the cause.
@JohnLegere @TMobile #BingeOn is a lifesaver 2night my tethering go the extra mile with @netflix thanks to the @comcast Bay Area outage

— XmentalX (@XmentalX) January 20, 2016
@comcastcares Is there an @XFINITY internet outage in the San Francisco Bay Area?

— Pixie (@PixieClay) January 20, 2016
Massive Comcast internet outage in the San Francisco Bay Area. Reports outage could last until 5:30 am.

— Matthew Keys (@MatthewKeysLive) January 19, 2016
The complaints continued into Wednesday morning, with a map from monitoring website Downdetector showing that, indeed, outages were widespread for Comcast users throughout the greater San Francisco Bay Area, stretching from Marin to San Jose and over into the East Bay.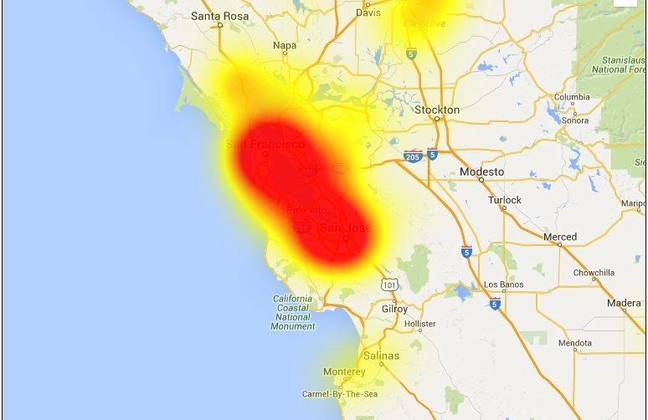 Service as of Wednesday morning (Source: Downdetector)
Thus far, Comcast has yet to provide word on what the cause was for the outage, or when normal service would be restored.
Comcast has, over the past year, been the subject of a number of customer complaints about both the quality of its service and run-ins customers have had with its service department. ®
Similar topics